Industrial Furniture Exporter : Tables & Chairs from Industrial Furniture Exporter.
We are the high-quality Industrial Furniture Exporter & Manufacturer
Surenspace is one of the prominent producers, suppliers, and exporters of sturdily designed Industrial Furniture
The interiors of one's living room, office, or hotel can add an aesthetic look to a beautiful collection of furniture and so we, surenspace furniture, bring you a mesmerizing selection of furniture. We are a new company in this sector that came into existence in 2014 with the intention of achieving a prominent role as a producer, retailer, trader, and exporter of furniture.
Our collection is already a hit on the market, including Indian Handicraft Furniture, Indian Sheesham Wood Furniture, Rosewood Furniture, Sheesham Handicraft Furniture, Vintage Industrial Bookshelves, Vintage Industrial Lamps, Vintage Industrial Sofa, Wooden Handicraft, and many more.
It satisfies the taste of all kinds of customers when we design this furniture in both contemporary and vintage designs, which has helped us to earn immense customer satisfaction. The high aesthetic value of our products is its USP and we are proud to say that our imagination is not matched by any of the market players.
FURNITURE PRIME CATEGORIES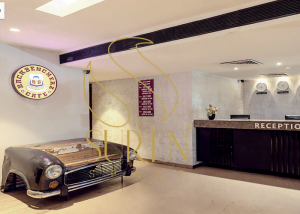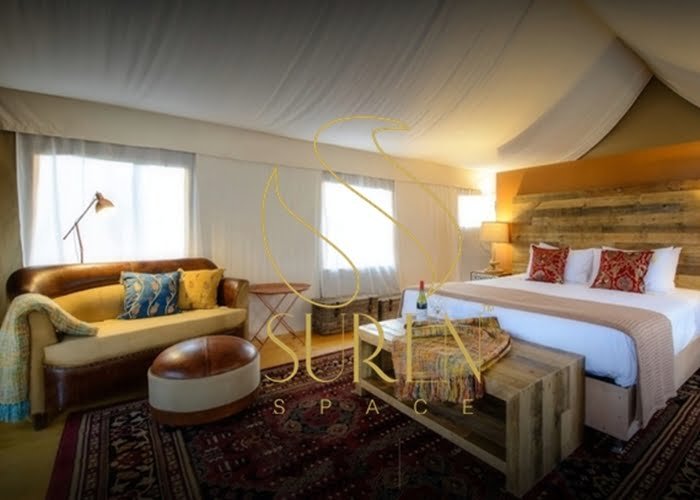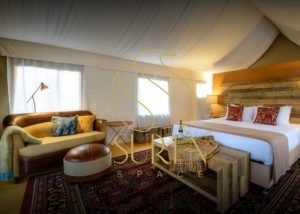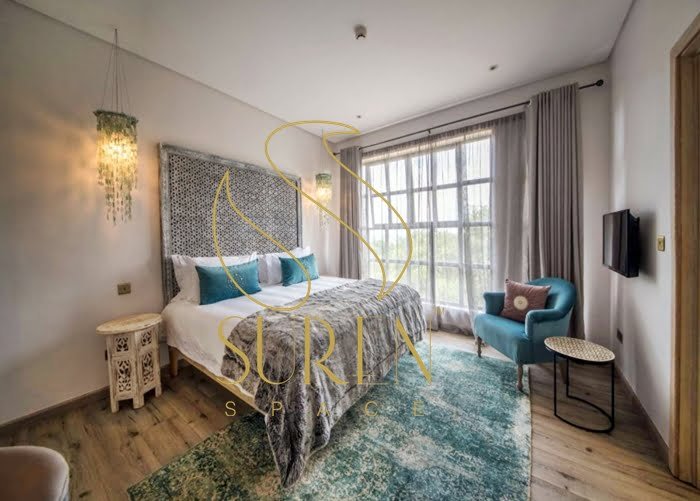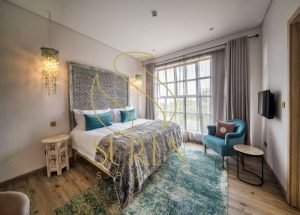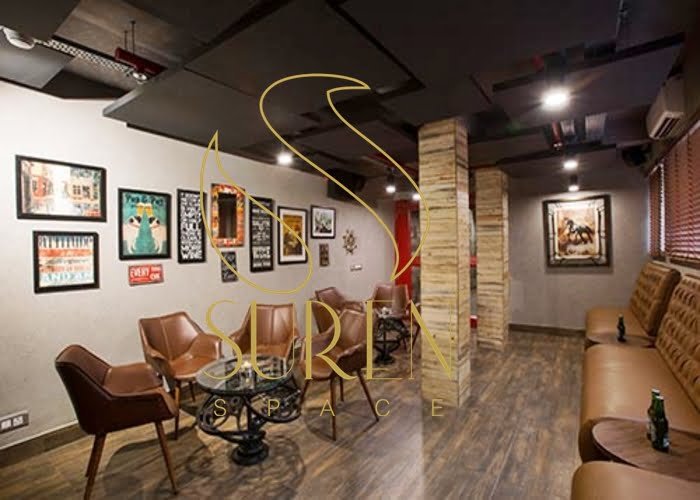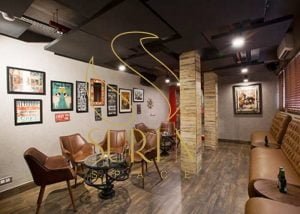 Vintage furnishings
The best range of Antique Industrial Furniture, including cabinets, chairs & tables, Almirah and more, is presented by suren Exports. We meet your comprehensive storage, seating and organisation requirements for objects, etc. This furniture is ideal for the office, workplace and home, and is outstanding in style, size and woodwork. The ideas of robustness, long life and practicality are also in our Antique Industrial Furniture. It is easily customizable and simplifies your specifications for room decoration. For this vintage set, the finest wood and finishing material are used to form.
Service Functionality:
Detailed woodwork
Thorough architecture
Durable & Durable
Versatile and Comfortable
Industrial Furniture from India
With the support and devotion of our highly trained workers, we have been able to produce and export Indian Industrial Furniture of impeccable standard. These furniture pieces, designed according to current trends, are valued for their attractive designs, superior finish and fine polish. In our selection of industrial furniture products, we are committed to providing attractive style, various sizes and beautiful color combination. Indian Industrial Furniture gives your workplaces, offices and factories an adorable look.
Online In India Purchase Wooden Sofa Set
Decorate with the most modern and high-quality wooden sofa sets made of strong Sheesham wood with us in your living room. To add fun elegance to your drawing field, we are pleased to present a huge selection of the most modernised and uniquely stylized sofa set variants.Offering a selection of adjustable sofa sets from two seats to six seats according to the region of your home. In shades of wood like walnut, honey, and teak, we have furniture with different finishes to match the colour combination most attractively with the decor of your home. With the glossy finish and wooden grain evident on it, the walnut finish gives your sofa sets a uniform dark brown hue. If you want your furniture to have the traditional natural wooden finish, we provide you with with the honey finish with the shiny polish and visible wooden texture of the natural wood fiish. The trendy matt finish with natural wood colour and clear wooden grain on it is one more additional variety of stone finish.
Coffee tables are an integral part of the furniture in the living room. It is the core of the attraction when you enter the building. Center tables add elegance to the living room and, if purchased wisely according to the living room theme, complete the living room set up. To achieve this, sturdy Sheesham wood coffee tables go a long way. You can buy online from a coffee table with shelves and coffee tables with storage options. Buy a wooden coffee table in a range of types, from ethnic to modern.
As a reliable manufacturer and supplier, our company, surenspace,  Wholesale offers a large collection of industrial furniture, wood metal furniture, steel furniture, and similar items. Our store includes all furniture types that suit all kinds of lifestyles and living conditions. On the basis of the finest details of lighting, rugs, wall art and other interior pieces, the designs of all furniture are made.In all possible categories, such as reception, meeting space, waiting area, training room, and others, we sell furniture. We have a clear understanding of the market, and so we select both local partners and distributors efficiently.
Our Goal
Over the years, we aspire to be the top brand of Indian furniture that always blends low cost with the highest quality.
Modern Furniture in Industry
Because of the competition, firms and sectors concentrate equally on their interior and utilitarian spaces. In industrial settings, home furniture will not last a lot. Our company, therefore, provides a variety of industrial furniture, including 3 sets of nesting tables, bookcases, dining table, stools, bar stools, cabinets, wardrobes, and much more. The products are made from wood, iron, and engineered plastic of solid grade. There is a smooth, polished and solid structure in the provided Industrial Furniture range that is simple to clean. It is guaranteed to last for decades without any damage levied.
Industrial furniture manufacturer best furniture manufacturer
For many years, we have been the best producer & exporter of furniture. In addition, at a very reasonable price, we produce leather furniture, wooden furniture and industrial furniture without compromising the quality of each customer. We also deal with decorative objects of all sorts, such as lamps and many more. As we are a furniture manufacturer, we produce all sorts of dining chairs, stools, coffee tables, dining tables, gaming tables, and we are also specialists in restaurant table and chairs, furniture, and restaurant outdoor and indoor furniture as well as home and living room furniture. We are also doing many bar furniture designs, such as tables, benches, bar stools and many other bar furniture projects.
We provide our customers with unique talent and a high quality of items. We have been a proven and successful business with an outstanding record of the highest customer satisfaction. Give us some design, and we're going to make your dream a reality. If you are looking for the right and best manufacturer or supplier of furniture in India, then you are in the right place to order your precious time and cash.
"The reason our customers remain is our timely service! "
We don't sell things, we sell experience!
Surenspace furniture, most noteworthy, never sacrifices the standard and services offered to customers. Indeed, we strive as much as possible to use eco-friendly materials and we only employ skilled craftsmen with great experience in the manufacture of furniture. They worked in various manufacturing companies for industrial furniture, so they all have different experiences to offer to Akku Art Exports. The Young Generation We Believe in.
Modern Furniture in Industry
You have an industrial furniture collection to begin with. It's a mixture of iron and wooden furniture. As a consequence, it provides a distinctive look that you can not find anywhere else. In the world of furniture, the next big thing is industrial furniture. Leaving behind the pure wooden furniture, pure leather furniture, pure iron furniture, modern furniture In the current world scenario, it is a very high selling and demanding.
Furniture in wood
Secondly, we have an array of wooden furniture. We work with various kinds of timber, such as mango wood, reclaimed timber, or acacia wood. In order to give our clients the highest quality, we need to handle all the wood in the best way. We listed steps in order to make wooden furniture. Since wood is a natural material, we must ensure that it is free from any moisture or fungus. Firstly, for it to be solid and long-lasting, we put it in a hot-temperature seasoning chamber. Next, we keep the wood as natural as possible. You will be able to see the natural curves and colours because of this natural phase.
Leather Furniture
We work on leather furniture in the third position. As we sell a large range of furniture such as sofas, chairs or stools, our customer can surely find his satisfaction in our ranges. We are the best manufacturer of furniture in India.
You will still find handmade furniture at the cost of the maker at surenspace furniture, whether you are looking for industrial, wooden or leather furniture.
As per the requirements of the customer, we can adapt our goods. As a result, you can choose the colour, size, finish of the product you want and it will become a reality for your ideas. Indeed, if you've got some concept, some new product ideas, let us know, and we're going to pass it on to our qualified team.
The manifestation of love through creation is not a talent, it is handcrafted.
Above all, we believe in keeping clients satisfied and offering goods to them at a very reasonable price. Because of our outstanding staff, we will guide you by keeping in close contact with your business and telling you about industry dynamics with their best ideas.If you are tired of poor quality products, long wait and delivery late nd other issues with your Indian furniture suppliers then you are in the right place we guarantee on time delivery with sales contract and perfect quality furniture or money back guarantee that we are the leading manufacturer and exporter of furniture and supplier of best industrial furniture, wooden furniture and leather furniture in.
Manufacturer and exporter industrial furniture from India
In the area of industrial furniture production, surenspace is the last 9 years. We are an Indian producer & exporter of industrial furniture. To meet the needs of local as well as international markets, we manufacture a wide range of industrial & antique furniture items.
The selection of industrial furniture that we manufacture is described below.Industrial Tool Storage Cabinet, Industrial Furniture Style, Industrial Vintage Furniture, Industrial Locker, Industrial Cabinets, Industrial Chairs, Industrial Tables, Industrial Racks, Industrial Lighting, Industrial Storage, Industrial Home Furniture, Industrial Office Furniture
Riveted Industrial Furniture, Pipe Made Industrial Furniture, Vintage Furniture, Red Wood Furniture, Vintage Industrial Coffee Table, Vintage Industrial Dining Table, Vintage Industrial Chair, Old and Antique Industrial Furniture
Recycled Wood Coffee Table, Recycled Wood TV Cabinet, Poufs, Ottomans, Reclaimed Wood Dining Tables, Reclaimed Chairs, Antique Factory Cabinets
Coffee tables reclaimed, sideboards reclaimed, buffet reclaimed, leather chairs
End Tables Recycled, Antique Industrial Stools, Industrial metal furniture
In addition to our range, we also have INDUSTRIAL FURNITURE, INDUSTRIAL VINTAGE FURNITURE, Recycled FURNITURE, LEATHER FURNITURE, ANTIQUE INDUSTRIAL FURNITURE, as we produce industrial and vintage furniture according to your custom design and ideas.
A stimulating series of Iron Industrial Furniture, Wrought Iron Furniture, Painted Furniture, Wall Sconces, Chandeliers, Iron Gift Items, Lamps, Iron Handicrafts, Metal Handicrafts, Adorn your home with a stimulating series of Quality Assurance Systems
The company strongly believes in the fact that only quality goods among customers can help generate goodwill. We at Vinayak Arts ensure that quality is not compromised at all costs and that the goods at all costs comply with the global quality standards. For the manufacture of our premium goods, we procure only high quality raw materials from renowned suppliers.
We guarantee that the iron, cast iron, wood, brass, aluminium, iron sheets, etc. used in the production process are of standard quality and acceptable for carving and design. Throughout the development process, our in-house quality evaluation team ensures that standard quality is preserved. In crafts, we strive for originality and we design goods that are supreme in terms of design and pattern in that respect. In addition, we can customise our products according to our customers' needs and specifications.
The Infrastructure
We are well supported by a strong team of 50 skilled craftsmen and craftsmen who help us design our customers' exquisite handicrafts. The required facilities for our advanced technology manufacturing unit include polishing, powder coating, iron coating, painting facilities, etc. All of these facilities help us to fulfil our customers' needs in the most efficient and cost-effective way.
Our current capacity of 4-5 containers per month can be increased to 7-8 containers according to our customers' requirements and needs. But we bear in mind the cost competitiveness so as to compete on the market and sell goods of the highest quality at precise prices.
According to the prevailing technical norms, we periodically update our production facilities. We have been able to give our customers the most attractive and appealing range of iron crafts, gift pieces and furniture by continuously updating ourselves with the latest techniques and methods.
Detail focus on Wholesale Restaurant Furniture In India
There's an explanation of why industrial furniture is more costly in general than other forms of furniture. There is an amazing amount of attention to detail that goes into these things that you don't get anywhere else. Manufacturers do not afford to cut corners or take shortcuts. If they do, people will care.
We pride ourselves at Steel Vintage on the amount of care and craftsmanship that goes into each and every one of our pieces of furniture. Small touches make a considerable difference. We try to go the extra mile to have the best quality and service for our customers, from our optional cable shelves and glass tops to the polish we use on the fine steel and wood.
Our facilities
Although the design aesthetics and furniture choices can differ from project to project, one constant remains when working with CDI:
Outstanding Surenspace support.
We are an enthusiastic, hard-working group of professionals who always push to build lively interior environments infused with the brand and culture of the consumer. The highest priority of the Surenspace Team is to provide excellent support and a stellar customer experience. It is what keeps setting us apart. We have a super-talented, highly skilled, in-house team that ranges from creative people to craftsmen and a great talent for teamwork. A team built to surpass consumer standards-surenspace.
Our work
Continuously creating inspiring ideas for the workplace and fulfilling consumer standards.
The knowledgeable surenspace team always put the needs of the customer first, consistently offering best-in-class service that has earned enduring relationships with customers and business partners alike. As a reliable and trustworthy partner, surenspace takes the pressure off the client by ensuring that every aspect is taken into account and guarantees the success of the project by keeping the project on schedule and within the budget. Surenspace is proud to partner with some of the Wisconsin area's most creative and dynamic organisations and to represent their initiatives locally and around the country.
About industrial furnishings and accessories, there is something rustic yet modern! In an ultra-modern space, they can bring a weathered feel or add a splash of modern style to a traditional room. The industrial design finds featured today range from surenspace's unique gems to bargain pieces that will help you add industrial flair on a budget to your space. For descriptions and purchasing statistics, read on
surenspace New Collection
make high-quality pieces with a creative twist, it blends a love of industrial and vintage furniture with modern and rustic inspiration. In reality, thanks to special touches such as text integrated into the furniture design, surenspace products are packed with personality. The latest collection is already selling out, and a few of our favourite items are being highlighted today. The 3-seater "Very Important Place" industrial bench, made of fabric and two leather strips, is shown below.
Tips for Industrial Furniture & Home Decor
The industrial style embraces the raw elements of metal, wood, brick and concrete, influenced by the open floor plans and bare bones of factories and warehouses. Industrial design furniture, however, is surprisingly malleable considering its edgy, urban appeal. With the right colour palette and the addition of subtle accents, a touch of classic, mid-century, or even boho-chic style can be easily integrated. Best of all, to achieve an industrial look, you do not have to live in a converted loft. Key pieces will go a long way in creating this look almost anywhere, such as reclaimed wood coffee tables, metal bookcases, or distressed console tables.
Start with the naked bones
Take a look at your home's walls and internal makeup. The industrial décor is greatly influenced by exposed pipes and ducts, worn stone, unfinished flooring, and wood. Celebrate imperfections that add meaning to a space and other oddities.
Tone the colour down. Texture Amp Up
Earth tones usually consist of an industrial colour palette. The colours of metal, wood, and white-washed spaces are closely mirrored in shades of grey, tan, and ivory. With pieces that integrate fabric, add depth and warmth. Industrial type benches with canvas or linen upholstery will also have metal legs. Any softness underfoot and a splash of subtle colour add to rugs with distressed designs. Industrial style bar stools and coffee tables often feature natural textures that add character to your room, such as worn leather or knotted wood surfaces.
Utilitarian Shop
A antique or refurbished look gives an immediate industrial vibe to furniture and décor. Think of worn wooden surfaces, metal frames (iron, copper, aluminium, stainless steel), and exposed hardware, especially pieces which, like an industrial desk, combine two or more of these qualities. In your decor tale, eclectic pieces such as old street signs, maps, and blueprints add a sense of utilitarianism. To top it all off with a retro glow, use caged lighting.
Surenspace is the ideal place to get your design gears turning and create the modern style living space of your dreams with hundreds of industrial-inspired pieces at all price points.
We have the creativity, skills and experience to bring these ideas to life, no matter how innovative, demanding or refined your commercial furniture design goals are. We design and manufacture made-to-measure, design-focused furniture.
Our highly skilled team of craftsmen here at FormRoom incorporates both modern and traditional manufacturing methods to produce a wide variety of furniture. We merge our insights with your vision by working closely with our customers to create striking pieces and a commercial space that will inspire and connect.
This included the construction of restaurants, offices, retail shops, grooming rooms and more for cabinetry, tables, chairs and even dining furniture. In combination with our consistency, experience and design emphasis, this versatility makes us one of the leading designers of surenspace furniture in India.
Design of Concepts
After gaining feedback and strategy at a research level, we develop ideas for our consumers that both perform aesthetically and have a direct effect on the brand. We are able to continually develop new and groundbreaking bespoke furniture designs by drawing inspiration from a number of different sources, ensuring that the brands we work with always push the limits of what they can accomplish. We use sustainable materials and processes, whenever possible, to achieve our innovation.
By building deeper consumer relations, our commercial interior design aims to create in-store brand culture. In order to enable your brand to disrupt the market, we analyse customer behaviour and market patterns. Through your sunspace, we are looking for ways for you to address unmet consumer needs. We design powerful spaces that build an authentic connection.
Clients from the financial and legal sectors have begun to see design as a way to keep workers interested, particularly younger ones, not typically known for embracing the avant-garde in their offices. "Working with specialist manufacturers enables us to be creative in the end, "It translates into better performance of workers and better corporate performance, and that's what we're really looking for."
Where can I buy Industrial bar table?
Suren Space offers different design Industrial bar tables https://surenspace.com/bar-tables/
What is are the payment method allowed to buy the furniture
You can buy furniture with credit card, debit card, paypal and wire transfer.
Industrial Furniture Exporter
Restaurant Booths from Industrial Furniture Exporter
Restaurant Benches from Industrial Furniture Exporter
Restaurant Chairs from Industrial Furniture Exporter
Bar Table Chairs Set from Industrial Furniture Exporter
Bar Chairs: Industrial Furniture Exporter
Bar Stools: Industrial Furniture Exporter