Import Indian Furniture – A Global Perspective
If you have not been living under a rock your whole life, you will know that of all the social trends that define our lifestyles, the biggest, most long-lasting one that spans several generations is consumerism – man's love for shopping. From televisions to trinkets and food to furniture, shopping has always been far more than a necessity; it has been man's favourite social pastime. The advertising industry – both print and digital – has contributed immensely to the popularity of shopping as a social trend.
When we browse through lifestyle magazines, we are treated to a mind-boggling array of décor ideas – from the 'perfect' upholstery, to the 'best' dining chairs, to the most 'comfortable' sofas. Have you ever wondered why?
'It's comfort first, comfort last and comfort always', said renowned interior designer Timothy Corrigan. Man is a social animal, who values comfort just as much as aesthetics or utility. When we shop for furniture for our homes and workspaces, choosing from a vast array of options, we look for something that is aesthetically appealing, comfortable to use and utilitarian. Furniture shopping, thus, is not only about comfort or utility; it is our style statement.
How did it all begin? The concept of furniture can be traced back to as early as 3100 B.C. As nomadic man began to settle down, simple, utilitarian furniture came into existence. With the progress of society, man's wants shifted to more complex and ornate pieces of furniture. In ancient times, furniture was still handmade by skilled craftsmen, one elaborate piece at a time. Then came the era of industrialization, which saw furniture being mass produced for the first time. Thus, furniture making as an industry was born.
The global furniture industry today is valued at approximately USD 530 billion, and is expected to reach nearly USD 650 billion in the next 5 – 6 years. This just goes to show how significant furniture has become in our lifestyles today. One of the major players in the global furniture industry is China. The earliest Chinese furniture was made as early 770 BC. Some of the distinguishing features of classical Chinese furniture include the use of exotic hardwoods and thick lacquer finish. When the ban on imports was lifted during the Ming and Qing Dynasties, Chinese carpenters got the freedom to import a larger variety and greater quantity of wood. As a result, the furniture industry grew rapidly. The 'Sleeping Giant' – as China was nicknamed by Napoléon Bonaparte – today contributes 37.5% to the world's furniture exports.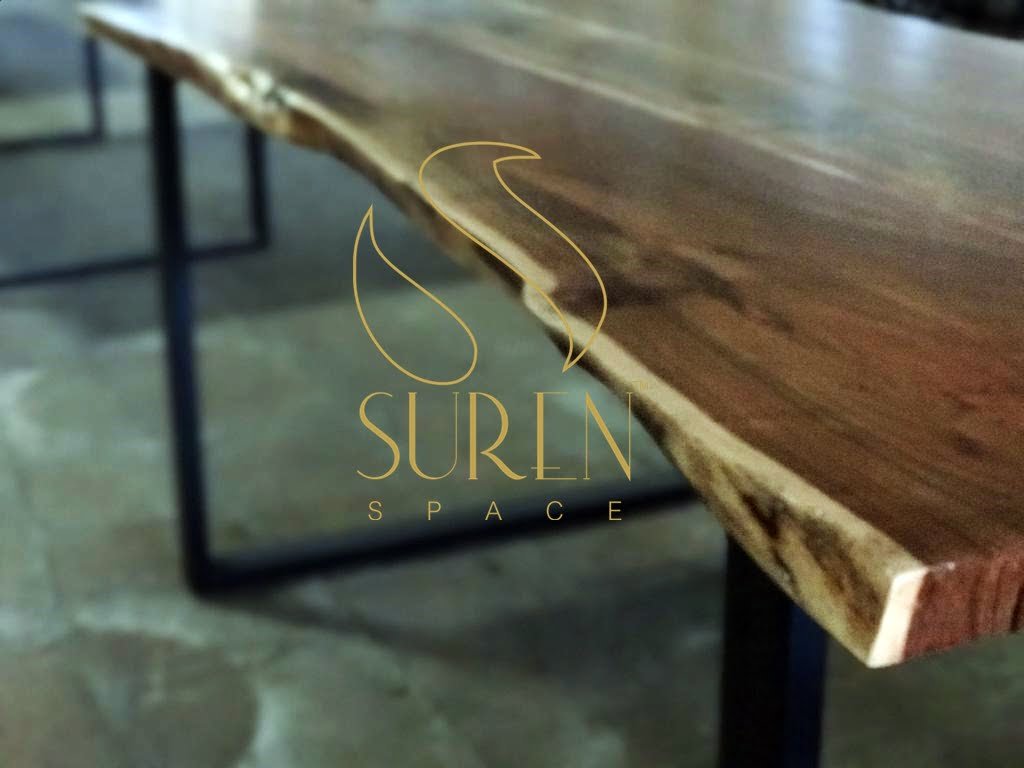 Like China, USA also controls a significant portion of the global furniture market. The beginning of American furniture dates back to the mid – 17th century, when the early settlers began to devote their time to furniture-making. American woodworking styles have gone through several changes in the last couple of centuries. The Early American and Colonial periods were influenced mainly by the availability of materials and the prevalent French and British styles. The Modern and Post-Modern periods, by contrast, relied heavily on Asian and African influences. The materials used have varied over time from softwoods and hardwoods to mass-produced molded plywood, metals and plastic. These changes are in keeping with the huge demand for American furniture, both domestic and overseas.
There is an even bigger demand in the US for furniture imports from the rest of the world. In 2019, while US furniture exports stood at approximately $10 billion, its furniture imports were valued at nearly $68 billion. The main reason behind the great demand for imported furniture in the US is the availability of high-quality, exquisite furniture at competitive prices. From long-lasting and durable Chinese mortise and tenon joint furniture to intricately carved Indian wooden furniture – the American consumer is spoilt for choice!
India is a relatively new entrant in the world of furniture. It was only after the arrival of European invaders on Indian soil that the concept of household furniture began to develop. Before that, the only furniture seen in India usually belonged to royal households. It was after the advent of the Portuguese that furniture making as an industry developed. Within a short span of time, India became a leading player in the global furniture arena.
The Indian furniture industry is still classified as an 'unorganized' sector and is highly under-developed. Notwithstanding, India already contributes around 5% to the global furniture market. With a growth rate of nearly 13% – far more than the global growth rate of 5.1% – the Indian furniture industry has immense export potential. In 2019, India's wooden furniture and other timber products' exports alone were valued at $1.13 billion.
This is good news for all the countries where furniture imports from India are in great demand. USA, for example, accounts for furniture imports worth $224 million from India. Not far behind are Germany ($60 million), Netherlands ($59 million), the United Kingdom ($40 million) and France ($34 million). Globally, furniture imports from India were valued at nearly $950 million in 2019.
Why is Indian furniture in such great demand worldwide? Throughout history, India has been known for exquisite craftsmanship. From intricate wood carving, fine leather upholstery, ornate motifs and metal work to cane and bamboo carving, the Indian furniture industry's global customers have a lot to look forward to.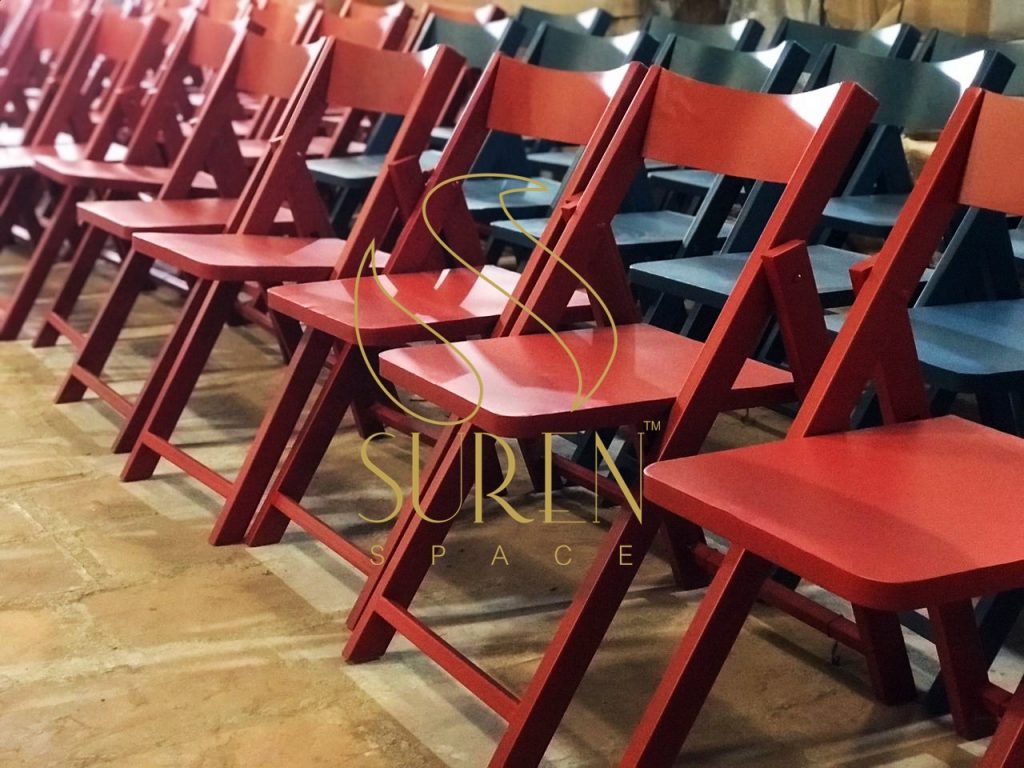 Furniture imports from India vary across several categories, depending on the end consumer. From wooden furniture to metal works, from office furniture to furniture for stores, from living room furniture in leather to bedroom furniture in solid wood – international demand for furniture imports from India spans a wide range. The most popular category of export furniture is wooden furniture. This should come as no surprise; Indian wooden handicrafts and intricately carved wooden furniture have been much sought after for many centuries. Another type of furniture that is fast capturing global interest is metal furniture; in the past five years, India's metal furniture exports have grown by nearly 16%.
To cater to this ever-growing global demand for Indian furniture, more and more Indian furniture companies are venturing into the export market. While some are still struggling to get a foothold, there are some companies – like Suren Space – which have carved a niche for themselves in the global arena.
Suren Space is an Indian furniture designer and manufacturer from Jodhpur, Rajasthan. The company specializes in the design, manufacture and supply – including export – of top quality, exquisitely designed, unique pieces of furniture, specially tailored to match the customer's preferences. From hospitality and commercial furniture, contract and project furniture to home and bespoke furniture, Suren Space offers a wide range of choices. While a restaurant owner might be looking for a hutch cabinet or a decorative table lamp, a furniture store might have a demand for a console table or an antique look wardrobe. What is common between them and all other customers? Their one-stop destination for top-notch furniture at reasonable prices – Suren Space.
The demand for Suren Space's furniture goes well beyond the domestic market. Apart from wooden furniture, metal, leather and upholstered furniture are also in great demand in the global market. In 2020 alone, India's export of iron furniture was valued at $18.94 million. Suren Space's strategic location at Jodhpur – one of India's premier ports for furniture exports – provides the company a logistical advantage in the export market.
'Furniture' is a very wide-ranging term, which includes all types of accessories and furnishing items that we use to decorate our homes and workspaces. The choices are practically limitless. So, what 'furniture' does Suren Space have to offer in the global furniture export industry? The company's furniture export business has several categories.
Import Indian Furniture for Stores and Studios
When we wish to buy furniture, we usually visit a furniture store or studio to browse through the numerous choices available, before selecting the 'best fit' furniture. The wide range of options that a furniture store offers its customers is procured from furniture manufacturers like Suren Space.
Bedroom furniture

Straight Line Solid Wood Single Drawer Bedroom Bedside
Whitewash Solid Wood Modern Bedroom Side Table
Aara Finish Mesh Design Retro Bedside Table in Natural Finish
Old Door Recycled Antique Reproduction Bed Design

Dining room furniture

Acacia Solid Wood Metal Base Folding Dining Table
Armrest Leather Fitted Designer Choice Hotel Dining Set
Black and White Pattern Metal Folding Outdoor Dining Table
Antique Reproduction Real Old Door Sideboard
There is a huge demand in the global furniture market for bulk import of furniture from India. Indian furniture manufacturers have an advantage in terms of low manufacturing cost and high-quality furniture. Furniture wholesalers in other countries import furniture in bulk from India, then sell them to businesses and retailers at very competitive prices.
Wing Tufted Back Canvas Sofa Design Wholesale
Traditional Rajasthani Jaipuri Fabric Pouf in Wholesale
Wheel Base TVC: Wholesale Indian Furniture
Set of Three Wholesale Nest of Tables Set
Trunk Box Dual Use Wholesale Coffee Table Furniture
Import Indian Furniture for Designers
All of us have varying tastes – be it in food, clothes, and even furniture. A sofa that might look appealing to someone may not even be noticed by another. That is why bespoke or custom furniture has become hugely popular, especially in the international market. Exquisitely crafted, custom-made furniture from India is being imported by furniture aficionados across the globe.
Commercial furniture

Tufted Designer Canvas Pure Leather Commercial Two-Seater Sofa
Furniture for hospitality
The global hospitality industry is valued at approximately $5 billion today, with a CAGR (compound annual growth rate) of over 18%. After over a year of confinement due to the pandemic, people all over the world are slowly trying to bring some normalcy into their lives. The popular choice? Going out. Restaurants, pubs, resorts and even camps – all are popular destinations for those looking for a break. It is but natural that hospitality establishments across the globe are looking to revamp their 'look', to benefit from this surge in demand.
One of the leading furniture exporters to these establishments is Suren Space, a furniture designer, manufacturer and supplier.
Maharaja Inspired Carved High Head-rest Design Indian Hotel Resort Bed
Furniture for restaurants, bars, etc
We have come a long way, from the time when furniture making and trading was a local phenomenon, to a multi-billion dollar global industry. India's growing contribution to the world furniture industry goes hand in hand with the rising demand for furniture imports from India. Made in India furniture, which has captured the hearts of customers all over the world, will soon capture the global furniture market.