Industrial Furniture Manufacturer – Exporter In India [2023]
Industrial furniture has been making a comeback in recent years and has become increasingly popular in both residential and commercial spaces. This style of furniture is characterized by its clean lines, use of metal and wood, and raw, unrefined look. The term "industrial" refers to the use of materials that were originally used in factories and warehouses, such as steel, concrete, and unfinished wood.
The manufacturing process of industrial furniture is a complex one, requiring the use of skilled craftsmen and the latest technology. This article takes a closer look at the industrial furniture manufacturing industry, exploring the process, the materials used, and the challenges faced by manufacturers.
Get Free Consultation for wholesale price Industrial Furniture Products Simply call us at +91-63777-12297
3 STEP - MANUFACTURING PROCESS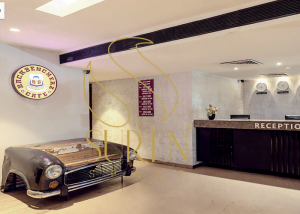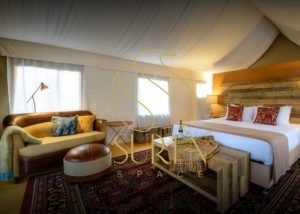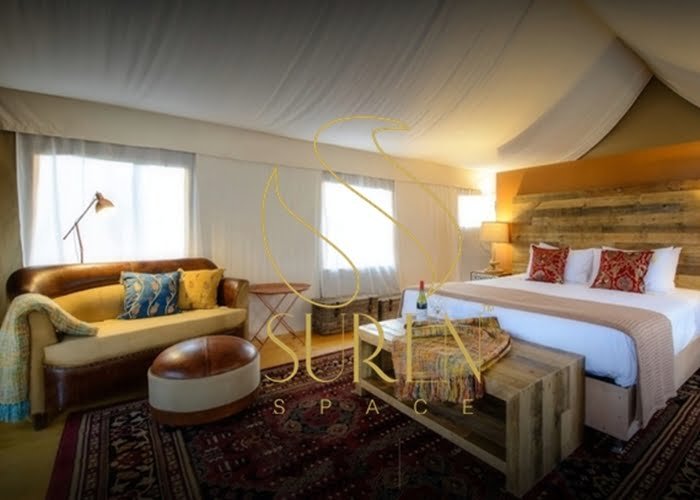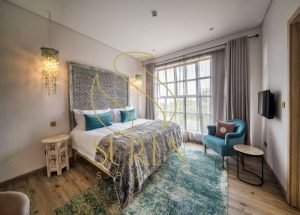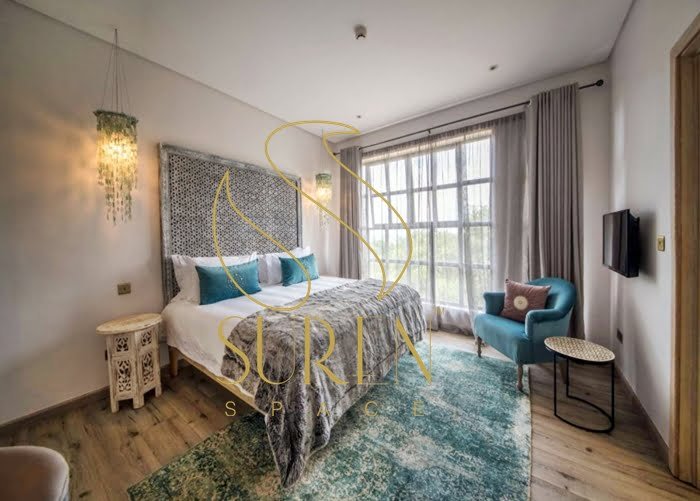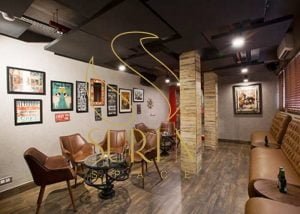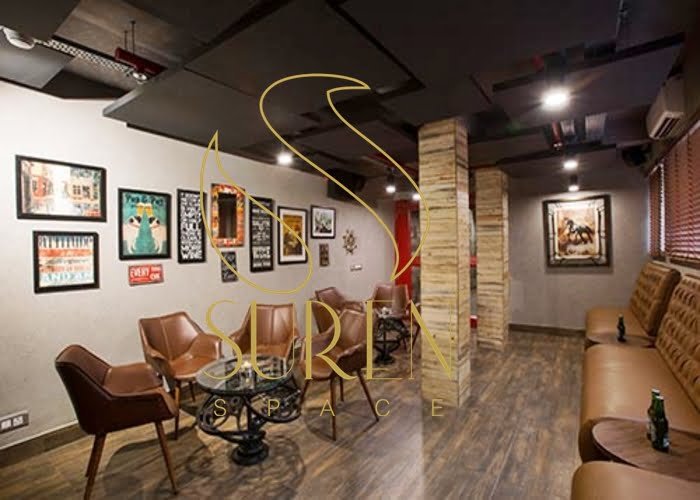 Industrial Furniture: Manufacturing Process
The manufacturing process of industrial furniture starts with the design stage. Industrial furniture designers often draw inspiration from vintage industrial furniture, adapting it to suit modern-day needs. The next stage is prototyping, where the designer creates a sample of the product to ensure it meets the desired specifications.
Once the design has been approved, the manufacturing process begins. The first step is to cut and shape the metal components, such as the steel frames, legs, and armrests. This is done using metalworking tools, such as saws, drills, and lathes. The metal components are then welded together to form the frame of the piece of furniture.
Next, the wooden components are cut and shaped to size. These components, such as the tabletop and shelving, are then sanded down to remove any rough edges. The metal and wooden components are then assembled to form the finished product.
The final stage is the finishing process, which involves adding a protective coating to the metal components to prevent rust and corrosion. The wooden components may also be treated with a finish, such as oil or varnish, to protect the wood and enhance its natural beauty.
Industrial Furniture: Materials Used
The materials used in industrial furniture manufacturing are chosen for their durability, strength, and aesthetic appeal. The most commonly used materials include:
Steel: Steel is the primary material used in industrial furniture due to its strength and durability. It is also resistant to rust and corrosion, making it ideal for use in furniture that will be exposed to the elements.
Wood: Wood is used to add warmth and texture to industrial furniture. Common types of wood used include pine, oak, and maple.
Concrete: Concrete is used to create unique and heavy-duty pieces of furniture, such as coffee tables and side tables.
Leather: Leather is used to add a touch of luxury to industrial furniture, often in the form of upholstery for seating pieces.
Industrial Furniture: Challenges Faced by Manufacturers
The industrial furniture manufacturing industry faces several challenges, including:
Competition: The market for industrial furniture is highly competitive, with many manufacturers vying for a share of the market.
Cost: The cost of materials, such as steel and wood, can be high, and the manufacturing process is labor-intensive, making it difficult for manufacturers to remain competitive on price.
Quality control: Ensuring that every piece of furniture meets the desired specifications and is of the highest quality can be a challenge for manufacturers.
Sustainability: The use of natural resources, such as wood, in the manufacturing process can have a negative impact on the environment. Manufacturers are seeking ways to reduce their environmental impact and use sustainable materials.
Frequently asked questions – Industrial Furniture Manufacturer
What is an industrial furniture manufacturer?
Ans: An industrial furniture manufacturer is a company that specializes in the production and sale of furniture products, primarily for commercial and industrial settings.
What types of furniture do industrial furniture manufacturers produce?
Ans: Industrial furniture manufacturers produce a wide range of furniture products, including office chairs, desks, workstations, file cabinets, and storage solutions.
What should I look for when selecting an industrial furniture manufacturer?
Ans: When selecting an industrial furniture manufacturer, consider factors such as quality, design, pricing, and customer service. Look for a manufacturer that offers a wide range of products and has a good reputation in the industry.
How do I know if a furniture manufacturer is reputable and trustworthy?
Ans: You can research the manufacturer's history, read reviews from previous customers, and check for any industry awards or certifications. You can also request references from the manufacturer and ask to see samples of their products. Suren Space is established in 2014 in Jodhour and server 1000+ customers worldwide
Can I customize furniture products from an industrial furniture manufacturer Surenspace?
Ans:  Suren Space offer custom options and can create furniture products to meet specific requirements and specifications.
Is it more cost-effective to purchase furniture from an industrial furniture manufacturer instead of a retail store?
Ans:  Purchasing furniture from an industrial furniture manufacturer can be more cost-effective in some cases, as they are able to offer bulk pricing and often have lower overhead costs than retail stores.
What should I do if I have a problem with a product from an industrial furniture manufacturer?
Ans: Contact the Suren Space customer service team and explain the issue. They should be able to offer a solution or help you resolve the problem.
Welcome To Our Company! we are the best Industrial Furniture Manufacturer.
The insides of one's front room, office or inn can add a stylish look to a wonderful assortment of furniture thus we, surenspace furniture, present to you an entrancing determination of furniture. We are another organization in this area that appeared in 2014 with the aim of accomplishing an unmistakable part as a maker, retailer, broker and exporter of furniture.
Our assortment is as of now a hit available, including Indian Handicraft Furniture, Indian Sheesham Wood Furniture, Rosewood Furniture, Sheesham Handicraft Furniture, Vintage Industrial Bookshelves, Vintage Industrial Lamps, Vintage Industrial Sofa, Wooden Handicraft, and some more.
It fulfills the flavor of a wide range of clients when we plan these furniture in both contemporary and vintage plans, which has assisted us with procuring monstrous consumer loyalty. The high stylish estimation of our items is its USP and we are glad to say that our creative mind isn't coordinated by any of the market players.
Modern Vintage Furniture exporters and Industrial Furniture Manufacturer India
We are Industrial Vintage furniture and Vintage Industrial furniture producers, providers and exporters in India for home, this is the most recent furor everywhere on the world. The scope of Industrial Furniture incorporates modern end table, device stockpiling cupboards, filling cupboards, opened point racks, stockpiling cupboards, mechanical storage spaces, garden seats, collapsing tables, office tables and seats, lights and lighting, adornments, TATA work vehicle and TATA truck bar counter racks, Ambassador vehicle couch etc.Using salvaged material parts from machine gear-pieces and wheels to chains and tracks, reused pieces and furniture sets are made utilizing an inventive mix of iron, steel, reused sheets, scrap pieces.
Top of the line : Industrial Furniture Manufacturer
Suren space is the grounded Industrial Furniture Supplier and Manufacturer in India situated in Jodhpur. We are maker and exporters of all sort of Indian furniture like Industrial furnishings, vintage furniture, recovered wood furniture and so forth that is world known for its fine make and multifaceted design. we are Industrial Furniture Supplier and Manufacturer in India at a modest expense. Get in touch with Us for additional insights about Items of furniture.
Vintage modern furniture india items are generally well known in Eastern Europe, North America, and Western Europe.
Vintage furnishings : Industrial Furniture Manufacturer
The best range of Antique Industrial Furniture, including cabinets, chairs & tables, Almirah and more, is presented by suren Exports. We meet your comprehensive storage, seating and organisation requirements for objects, etc. This furniture is ideal for the office, workplace and home, and is outstanding in style, size and woodwork. The ideas of robustness, long life and practicality are also in our Antique Industrial Furniture. It is easily customizable and simplifies your specifications for room decoration. For this vintage set, the finest wood and finishing material are used to form.
Service Functionality : Industrial Furniture Manufacturer
Detailed woodwork
Thorough architecture
Durable & Durable
Versatile and Comfortable
Industrial Furniture from India
With the support and devotion of our highly trained workers, we have been able to produce and export Indian Industrial Furniture of impeccable standard. These furniture pieces, designed according to current trends, are valued for their attractive designs, superior finish and fine polish. In our selection of industrial furniture products, we are committed to providing attractive style, various sizes and beautiful color combination. Indian Industrial Furniture gives your workplaces, offices and factories an adorable look.
ONLINE IN INDIA Purchase WOODEN SOFA SET ⁇
Decorate with the most modern and high-quality wooden sofa sets made of strong Sheesham wood with us in your living room. To add fun elegance to your drawing field, we are pleased to present a huge selection of the most modernised and uniquely stylized sofa set variants.Offering a selection of adjustable sofa sets from two seats to six seats according to the region of your home. In shades of wood like walnut, honey, and teak, we have furniture with different finishes to match the colour combination most attractively with the decor of your home. With the glossy finish and wooden grain evident on it, the walnut finish gives your sofa sets a uniform dark brown hue. If you want your furniture to have the traditional natural wooden finish, we provide you with with the honey finish with the shiny polish and visible wooden texture of the natural wood fiish. The trendy matt finish with natural wood colour and clear wooden grain on it is one more additional variety of stone finish.
Coffee tables are an integral part of the furniture in the living room. It is the core of the attraction when you enter the building. Center tables add elegance to the living room and, if purchased wisely according to the living room theme, complete the living room set up. To achieve this, sturdy Sheesham wood coffee tables go a long way. You can buy online from a coffee table with shelves and coffee tables with storage options. Buy a wooden coffee table in a range of types, from ethnic to modern.
As a reliable manufacturer and supplier, our company, surenspace, offers a large collection of industrial furniture, wood metal furniture, steel furniture, and similar items. Our store includes all furniture types that suit all kinds of lifestyles and living conditions. On the basis of the finest details of lighting, rugs, wall art and other interior pieces, the designs of all furniture are made.In all possible categories, such as reception, meeting space, waiting area, training room, and others, we sell furniture. We have a clear understanding of the market, and so we select both local partners and distributors efficiently.
Our Goal
Throughout the long term, we seek to be the top brand of Indian furniture that consistently mixes minimal effort with the highest caliber.
Current Furniture in Industry
In light of the opposition, firms and areas focus similarly on their inside and utilitarian spaces. In modern settings, home furniture won't last a ton. Our organization accordingly gives an assortment of modern furnishings, including 3 arrangements of settling tables, shelves, feasting table, stools, bar stools, cupboards, closets, and considerably more. The items are produced using wood, iron, and designed plastic of strong evaluation. There is a smooth, cleaned and strong construction in the gave Industrial Furniture range that is easy to clean. It is ensured to keep going for quite a long time with no harm collected.
Suren Space furniture produces best Industrial Furniture In India
For a long time, we have been the best maker and exporter of furniture. Furthermore, at a truly sensible value, we produce cowhide furniture, wooden furnishings and modern furniture without bargaining the nature of every client. We additionally manage brightening objects, everything being equal, for example, lights and some more. As we are a furniture producer, we produce a wide range of eating seats, stools, end tables, feasting tables, gaming tables, and we are likewise experts in eatery table and seats, furniture, and café outside and indoor furniture just as home and front room furniture. We are likewise doing many bar furniture plans, for example, tables, seats, bar stools and numerous other bar furniture projects.
We give our clients extraordinary ability and a high caliber of things. We have been a demonstrated and fruitful business with an exceptional record of the most noteworthy consumer loyalty. Give us some plan, and we will make your fantasy a reality. In the event that you are searching for the privilege and best maker or provider of furniture in India, at that point you are in the opportune put in to request your valuable time and money.
"The explanation our clients remain is our convenient assistance! "
We don't sell things, we sell insight! best Industrial Furniture Manufacturer
Surenspace furniture, generally imperative, never forfeits the norm and administrations offered to clients. Undoubtedly, we endeavor however much as could reasonably be expected to utilize eco-accommodating materials and we just utilize talented skilled workers with incredible involvement with the production of furniture. They worked in different assembling organizations for mechanical furnishings, so they all have various encounters to bring to the table to Akku Art Exports. The Young Generation We Believe in.
Current Furniture in Industry: Industrial Furniture Manufacturer
You have a mechanical furniture assortment in any case. It's a combination of iron and wooden furnishings. As an outcome, it gives an unmistakable look that you can not discover elsewhere. In the realm of furniture, the following large thing is modern furnishings. Giving up the unadulterated wooden furnishings, unadulterated cowhide furniture, unadulterated iron furnishings, present day furniture In the current world situation, it is an exceptionally high selling and requesting.
Furniture in wood : Industrial Furniture Manufacturer
Also, we have a variety of wooden furnishings. We work with different sorts of lumber, for example, mango wood, recovered wood, or acacia wood. To give our customers the best, we need to deal with all the wood in the most ideal manner. We recorded strides to make wooden furnishings. Since wood is a characteristic material, we should guarantee that it is liberated from any dampness or organism. Right off the bat, for it to be strong and durable, we put it in a hot-temperature preparing chamber. Then, we keep the wood as regular as could be expected. You will actually want to see the common bends and tones due to this normal stage.
Producer and exporter of surenspace Industrial furniture from India
Nearby mechanical furniture creation, surenspace is the most recent 9 years. We are an Indian maker and exporter of mechanical furnishings. To address the issues of nearby just as global business sectors, we produce a wide scope of modern and antique furniture things.
The determination of mechanical furniture that we make is depicted underneath.
Modern Tool Storage Cabinet, Industrial Furniture Style, Industrial Vintage Furniture, Industrial Locker, Industrial Cabinets, Industrial Chairs, Industrial Tables, Industrial Racks, Industrial Lighting, Industrial Storage, Industrial Home Furniture, Industrial Office Furniture
Bolted Industrial Furniture, Pipe Made Industrial Furniture, Vintage Furniture, Red Wood Furniture, Vintage Industrial Coffee Table, Vintage Industrial Dining Table, Vintage Industrial Chair, Old and Antique Industrial Furniture
Reused Wood Coffee Table, Recycled Wood TV Cabinet, Poufs, Ottomans, Reclaimed Wood Dining Tables, Reclaimed Chairs, Antique Factory Cabinets
Foot stools recovered, sideboards recovered, buffet recovered, cowhide seats
Nightstands Recycled, Antique Industrial Stools, Industrial metal furnishings
Notwithstanding our reach, we likewise have INDUSTRIAL FURNITURE, INDUSTRIAL VINTAGE FURNITURE, Recycled FURNITURE, LEATHER FURNITURE, ANTIQUE INDUSTRIAL FURNITURE, as we produce mechanical and vintage furniture as per your hand craft and thoughts.
An animating arrangement of Iron Industrial Furniture, Wrought Iron Furniture, Painted Furniture, Wall Sconces, Chandeliers, Iron Gift Items, Lamps, Iron Handicrafts, Metal Handicrafts, Adorn your home with an invigorating arrangement of
Quality Assurance Systems : Industrial Furniture Manufacturer
The organization emphatically puts stock in the way that solitary quality merchandise among clients can help produce altruism. We at Vinayak Arts guarantee that quality isn't undermined no matter what and that the products no matter what follow the worldwide quality norms. For the production of our exceptional merchandise, we acquire just excellent crude materials from eminent providers.
We ensure that the iron, cast iron, wood, metal, aluminum, iron sheets, and so on utilized in the creation interaction are of standard quality and adequate for cutting and plan. All through the improvement interaction, our in-house quality assessment group guarantees that standard quality is safeguarded. In artworks, we take a stab at creativity and we plan products that are preeminent as far as plan and example in that regard. Also, we can tweak our items as per our clients' necessities and determinations.