Restaurant Chairs and Tables Wholesale in Hyderabad
Are you a restaurant owner in Hyderabad searching for high-quality chairs and tables in bulk at affordable prices? Look no further! Suren Space, the leading provider of restaurant furniture, offers a wide range of restaurant chairs and tables at wholesale prices, specifically tailored to meet the needs of restaurant owners like you.
When setting up a restaurant, buying restaurant furniture is the first step toward guaranteeing your customers are comfortable when dining at your establishment. Considering this, the pieces you select are integral to creating an ambiance that complements the quality of your food. It's worth mentioning that when people think of ambiance, they usually refer to factors like music, lighting, and seating arrangements in addition to tables, chairs, and cutlery. This means picking out restaurant furniture can be just as important to the overall meal experience as the flavor or smell of it! You can get the Restaurant Chairs and Tables Wholesale in Hyderabad
At Suren Space, we understand the importance of creating a comfortable and visually appealing dining experience for your patrons. We are among the most reputable restaurant furniture manufacturers in Hyderabad. We go the extra mile to ensure the best quality of the material is used to ensure durability and experienced craftsmanship to create a comfortable space.
The company Suren Space specializes in traditional wooden furniture for residential and commercial spaces alike. Known for their superior craftsmanship and versatility in design which is of the utmost importance when it comes to enhancing any living space with stylish decor pieces of varying sizes, shapes, and functionality.
Suren Space is your destination for everything restaurant Chairs and tables furnishings you could ever desire. We carry commercial-grade furniture that can stand up to the brutal wear-and-tear often bestowed upon it by high traffic, food accidents, floods, floods of beer, altercations between drunken patrons, rude customers . . . the list goes on! Our diverse selection is sure to have something perfect for any establishment or theme. And since furniture plays such a big part in how your guests perceive the quality of your establishment's image, they are sure to have a great time with us. You can get the Restaurant Chairs and Tables Wholesale in Hyderabad.
Whether you're running a restaurant or hotel, getting the right furniture is very important. Restaurant and bar furniture manufacturer and wholesale designs are made of top-quality materials to provide you with long-lasting durability and comfort no matter what situation you find yourself in. Our top priority is giving you the best buying experience possible in the city of Hyderabad.
RESTAURANT FURNITURE IN HYDERABAD PRIME CATEGORIES
GLIMPSE OF OUR COMPLETED PROJECTS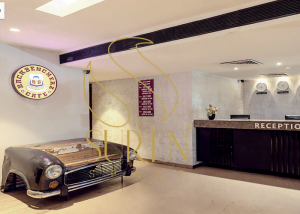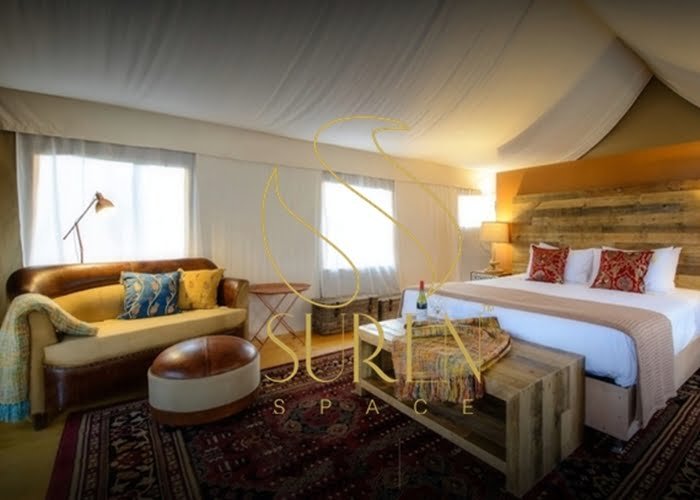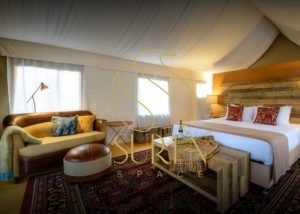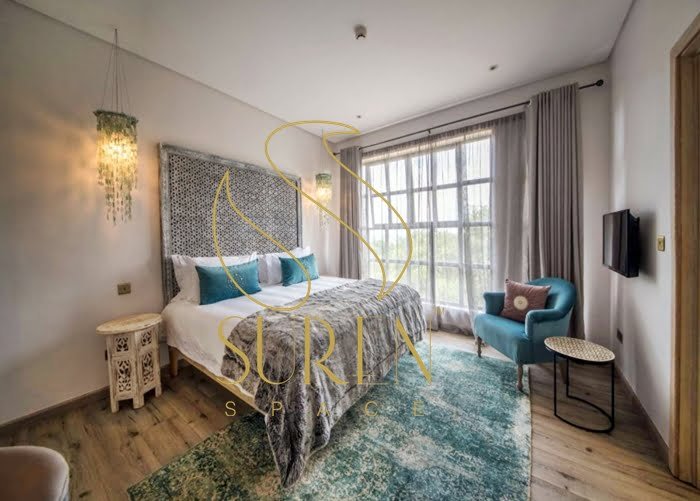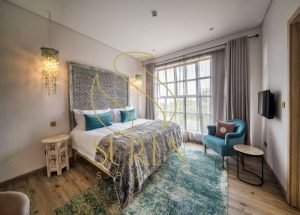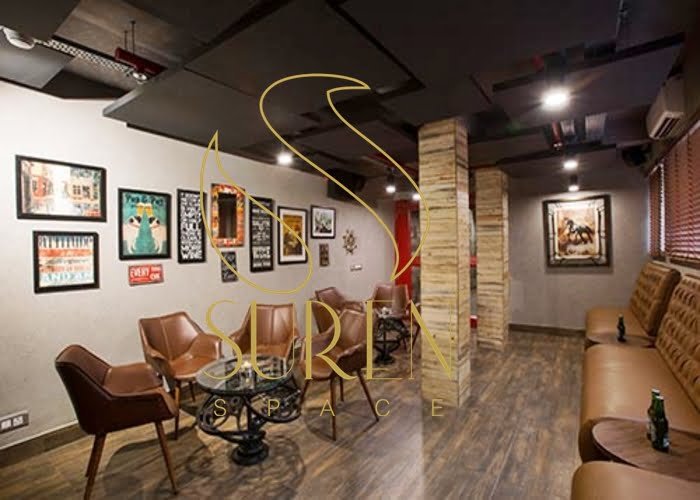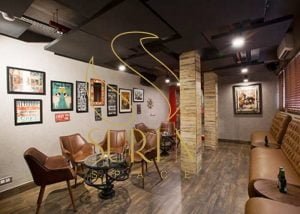 Why Choose Suren Space for Restaurant Chairs and Tables Wholesale in Hyderabad?
At Suren Space, we are not only a wholesale restaurant chairs and tables supplier, but we are also the furniture manufacturer that enables us to bring the best quality furniture to life. We know what challenges put the restaurant owners back when it comes to choosing the furniture to elevate their space. That's why we do our best in our capacity to offer the highest quality of durable restaurant furniture at affordable prices.
1. Affordable Wholesale Prices
Starting a restaurant business is a costly decision, it requires a lot of budget and furniture is among the most costly things. Being the manufacturer of restaurant furniture, we always put our years of experience into action to bring a cost-effective furniture collection. Our wholesale prices are applicable to all our bulk restaurant furniture ordering to make it easier for you to choose the best quality furniture without breaking the bank.
2. Wide Selection of Styles
Every restaurant has its own unique atmosphere and theme, and we believe your furniture should reflect that. Our extensive range of chairs and tables encompasses various styles, from modern and sleek to classic and rustic. No matter the aesthetic you're aiming for, we have the perfect furniture pieces to complement your vision.
3. Exceptional Quality
When it comes to Suren Space, quality is something that matters above all to us. Since, as a restaurant owner you are going to make a significant investment in restaurant furniture, it should be capable of handling day-to-day wear and sustain for a longer period of time. With Suren Space, you are ensured of receiving the best quality restaurant furniture made of the finest quality material that will withstand for the year and create the best ROI.
4. Customization Options
Every restaurant has different needs to be addressed. Our firm belief is that the dream of setting up your restaurant's furniture exactly how you like should be an option for you. That's why we offer the custom furniture option to tailor the furniture just like the way you want to cater to your specific needs. From selecting the perfect upholstery to choosing the ideal dimensions, we're here to bring your vision to life.
5. Expert Advice and Assistance
The availability of several options for restaurant chairs and tables makes it hard for a restaurant owner to choose the right furniture. This is where expert advice and assistance come to your rescue. We'll help you navigate the options, offering advice on style, functionality, and space optimization. With our assistance, you can create a dining area that not only looks great but also maximizes efficiency and customer comfort.
6. Cafe Tables and Chairs Wholesale
We also cater to cafe owners in Hyderabad who are looking for stylish and affordable furniture options. We offer a wide range of products in our cafe tables and chairs collection, which are ideal for establishing a cozy and welcoming environment at your cafe. Suren Space is your go-to supplier of wholesale cafe furniture whether you're starting a new cafe or renovating an existing one.
Restaurant Furniture Price in India
| SL No: | Restaurant Furniture Name | Approximate Price (India) |
| --- | --- | --- |
| 1 | Restaurant Bar Furniture | Rs. 27,550 |
| 2 | Restaurant Sofa Design with Tufted Arm Chair Round Back Furniture | Rs. 25,700 |
| 3 | Restaurant Sofa Tufted Genuine Leather Fine Dine Furniture | Rs. 17,150 |
| 4 | Industrial Restaurant Chair with Canvas Leather Upholstered Furniture | Rs. 23,350 |
| 5 | Restaurant Chair with Compact Design Tufted Leatherette Furniture | Rs. 21,550 |
| 6 | Restaurant Chair Genuine Leather Metal Furniture | Rs. 15,070 |
| 7 | Restaurant Leather Modern Design Chair Furniture | Rs. 23,570 |
| 8 | Leatherite Restaurant Fine Dine Accent Chair Furniture | Rs. 19,330 |
| 9 | Restaurant Bar Pub Chair Iron Pipe Structure Leather Seat Back Furniture | Rs. 15,110 |
| 10 | Restaurant Metal Frame Bar Brewery Chair Furniture | Rs. 13,170 |
| 11 | Restaurant Booth Sofa | Rs. 49,779 |
| 12 | Restaurant Industrial Bar Stool Furniture | Rs. 16,590 |
| 13 | Restaurant Wooden Bench Indian Hand Crafted Solid design | Rs. 35,150 |
| 14 | Restaurant Black Finish Reclaimed Wood Industrial Stool | Rs. 9,990 |
| 15 | Restaurant Farmhouse Barrel Drum Metal Bar Chair Table Set Furniture | Rs. 37, 970 |
Note: Above Restaurant Furniture Price in Hyderabad is Updated Today.
Restaurant Sofas at Whole Sale Price
Restaurant Booths at Whole Sale Price
Restaurant Benches at Whole Sale Price
Restaurant Chairs and Tables in Wholesale Price Hyderabad at Suren Space
• Variety of chair and table options for restaurants.
• Furniture with ergonomics in mind.
• Wide selection.
• Fast delivery.
What Makes Suren Space Unique From the Other Restaurant Chairs and Tables Wholesalers in Hyderabad?
We're a leading manufacturer and supplier of commercial and restaurant furniture in Hyderabad. Our products include bar stools, commercial tables, banquet chairs,  conference tables, kitchen booths, and sofa beds. The smooth functioning of our restaurant furniture is guaranteed by our expert staff, aided by the quality wood we use in the manufacture of these units.
The best way to ensure you are getting the best furnishings for your space is to turn to Suren Space restaurant furniture specialists. Suren Space provides top-quality durable commercial furniture so you can be confident of having exceptional products that will last for years.
Our specialists thoroughly understand what the market has to offer and we'll make sure you get products that meet all your requirements and more. We strive for our customers' complete satisfaction and we guarantee our products and maintain professional customer service, whether it's products like tables and chairs, acoustical panels, handmade bar stools, don't hesitate to contact us. We can match or replace your entire restaurant furniture with newly updated ones with our wholesale prices. If you are struggling with matching your existing furniture, please call our support team on +91-63777-12297 or write us at design@surenspace.com
We supply all types of restaurants, cafeterias, and diners alike, supplying a wide variety of attractive designs to choose from. Our glass tables are handmade for a seamless finish that will adhere to your tastes while also being very economical when it comes to space! They can last long with us through our exceptional customer service offering.
High-Quality Café and Restaurant Furniture in Hyderabad
When you choose Suren Space to meet your restaurant chairs and table needs, you are sure to achieve success. We believe in building a long-term relationship that brings mutual growth of benefit for our customers and us alike. We offer ongoing support and assistance as well to make sure you have enough knowledge to use the best maintenance strategies to ensure its durability. Our commitment to quality and excellence sets us apart from our competitors.
Get in Touch With the Top Custom Restaurant and Cafe Furniture Manufacturers
Ready to transform your restaurant or cafe with our exceptional wholesale furniture? Reach out to us today to discuss your requirements, request a quote, or schedule a visit to our showroom. Let Suren Space be your trusted partner in creating a remarkable dining experience for your customers while keeping your budget in check.
Remember, great furniture doesn't have to cost a fortune. Choose Suren Space and let us help you furnish your restaurant or cafe in style.
Restaurant Chairs at Whole Sale Price
Bar Table Chairs Set at Whole Sale Restaurant Furniture
Stylish Restaurant & Cafe Furniture in Hyderabad
It's a fact… it takes a lot of hard work to run your own restaurant. You have to think about how you can attract customers and make sure that no one leaves without paying for their food. It's important to provide the best possible dining experience for your guests. This includes knowing what kinds of furniture would make them feel most comfortable when sitting at your restaurant, waiting to get seated or hanging out in the lounge areas. There are tons of options available at Suren Space featuring everything from bar stools to reception counters and even bar table chair sets
Most restaurants today are opting for certain types of decor so as to give their customers the illusion of more space. This allows them to fit more people in without sacrificing aesthetics. Decors can be minimalistic or heavily patterned to accommodate different tastes, but there are several questions that need to be answered before finalizing a theme for your restaurant. Like your restaurant's space, location, what kinds of crowds you want to attract and etc.
How to Choose Restaurant & Cafe Furniture in Hyderabad?
1. Based on your Restaurant Theme:
All well-known restaurants have their own design theme, It's important to choose your one The whole place must be match and in sync with all the elements inside.
2. Comfort is important:
When you are looking for furniture, go beyond the style, looks factor and take functionality and purpose into consideration as well.
3. Prefer Quality:
You should always think about the long-term, cheap furniture may help you save money initially, but if it lasts only for a short period of time.
4. Flexibility:
When you need to move things around, you can always take advantage of the fact that you can easily fold the chairs and tables for easy shifting.
Bar Chairs /Chairs for Restaurant Wholesale
Bar Stools/Restaurant Stools Wholesale
How to Choose the Right Restaurant and Bar Furniture Supplier & Dealer in Hyderabad?
Choosing the right restaurant furniture is essential for creating a welcoming and comfortable environment for customers. When selecting restaurant furniture, there are several factors that need to be considered such as style, durability, and cost.
1. Style
Style is an important consideration when choosing restaurant furniture. The style of the furniture should match the overall theme of the restaurant. For example, if the restaurant has a traditional theme, then traditional-style furniture would be appropriate. If the restaurant has a modern theme, then modern-style furniture would be more appropriate.
2. Durability
Durability is another important factor to consider when choosing restaurant furniture. The furniture should be made from high-quality materials that can withstand heavy use. Chairs and tables should be sturdy and able to support the weight of customers. Booths and benches should be made from durable materials that can withstand the elements if they are used in outdoor seating areas.
3. Cost
Cost is also an important consideration when choosing restaurant furniture. The furniture should be affordable and fit within the budget of the restaurant. However, it is important to remember that quality should not be compromised for cost.
Commercial Cafe and Restaurant Furniture at Wholesale Price
We provide a wide variety of lounge furniture, hotel furniture, and restaurant furniture worldwide across 7 continents. It's easy to find everything you need whether you're looking for cafe furniture or restaurant chairs or desks – simply use the search bar at the top right of any page.
We don't take shortcuts when it comes to the quality of our products, delivery of all orders, and customer service that is concerned to each customer until the order is satisfied. We pride ourselves in the ability to provide you with tabletops that are cut and finished to your likings, with classic and contemporary furniture matched to your decor. Our modular sofas and club chairs collections will make YOUR lobby and lounge area into a modern and efficient seating space. Best of all, as a furniture manufacturer, we provide wholesale prices and custom options on all of our furniture.
Made in India Restaurant & Cafe Furniture in Hyderabad
Hyderabad is a bustling city that is renowned for its rich culture and heritage. It is also a city that has a vibrant food scene with a variety of cuisines on offer. The restaurant industry in Hyderabad is growing at a rapid pace and as a result, there is an increasing demand for high-quality restaurant furniture. In this article, we will explore the various aspects of Hyderabad restaurant furniture.
CONTACT US FOR MORE DETAILS