Restaurant Tables and Chairs Wholesale in Malaysia
Are you a restaurant owner in Malaysia searching for high-quality chairs and tables in bulk at affordable prices? Look no further! Suren Space, the leading provider of restaurant furniture, offers a wide range of restaurant chairs and tables at wholesale prices, specifically tailored to meet the needs of restaurant owners like you.
At Suren Space, we understand the importance of creating a comfortable and visually appealing dining experience for your patrons. We are among the most reputable restaurant furniture manufacturers in Malaysia. We go the extra mile to ensure the best quality of the material is used to ensure durability and experienced craftsmanship to create a comfortable space.
RESTAURANT FURNITURE IN MALAYSIA PRIME CATEGORIES
GLIMPSE OF OUR COMPLETED PROJECTS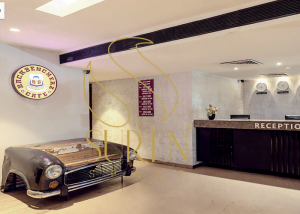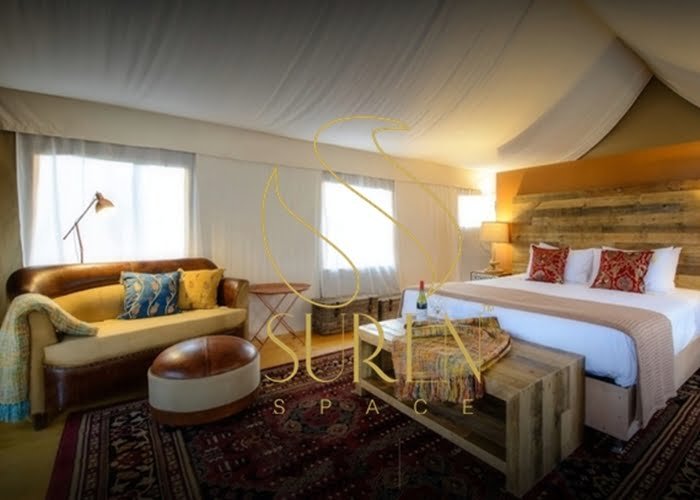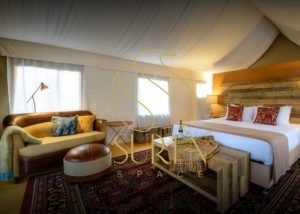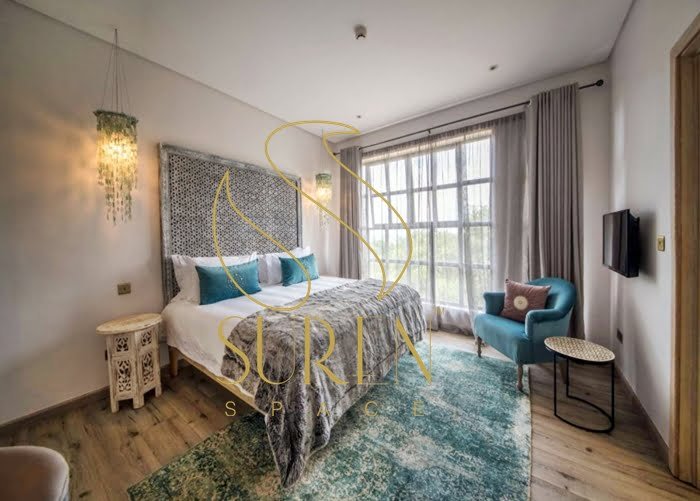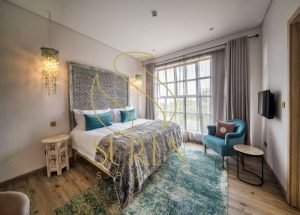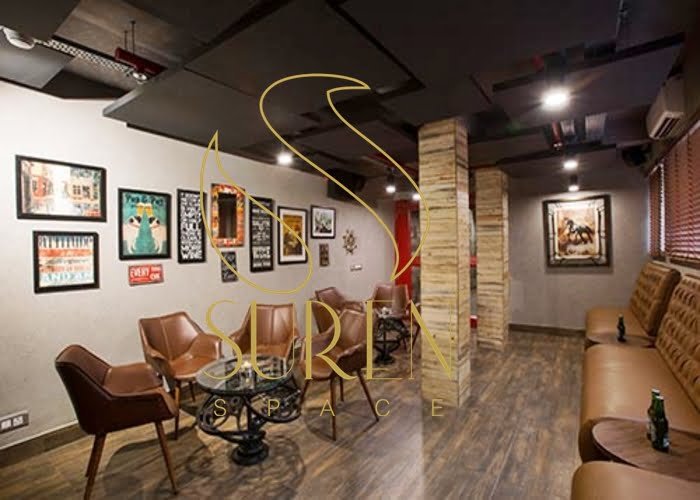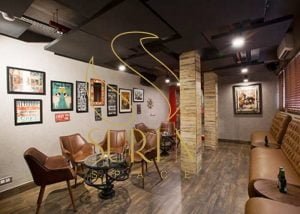 Why Choose Suren Space for Restaurant Chairs and Tables Wholesale in Malaysia?
At Suren Space, we are not only a wholesale restaurant chairs and tables supplier, but we are also the furniture manufacturer that enables us to bring the best quality furniture to life. We know what challenges put the restaurant owners back when it comes to choosing the furniture to elevate their space. That's why we do our best in our capacity to offer the highest quality of durable restaurant furniture at affordable prices.
1. Affordable Wholesale Prices
Starting a restaurant business is a costly decision, it requires a lot of budget and furniture is among the most costly things. Being the manufacturer of restaurant furniture, we always put our years of experience into action to bring a cost-effective furniture collection. Our wholesale prices are applicable to all our bulk restaurant furniture ordering to make it easier for you to choose the best quality furniture without breaking the bank.
2. Wide Selection of Styles
Every restaurant has its own unique atmosphere and theme, and we believe your furniture should reflect that. Our extensive range of chairs and tables encompasses various styles, from modern and sleek to classic and rustic. No matter the aesthetic you're aiming for, we have the perfect furniture pieces to complement your vision.
3. Exceptional Quality
When it comes to Suren Space, quality is something that matters above all to us. Since, as a restaurant owner you are going to make a significant investment in restaurant furniture, it should be capable of handling day-to-day wear and sustain for a longer period of time. With Suren Space, you are ensured of receiving the best quality restaurant furniture made of the finest quality material that will withstand for the year and create the best ROI.
4. Customization Options
Every restaurant has different needs to be addressed. Our firm belief is that the dream of setting up your restaurant's furniture exactly how you like should be an option for you. That's why we offer the custom furniture option to tailor the furniture just like the way you want to cater to your specific needs. From selecting the perfect upholstery to choosing the ideal dimensions, we're here to bring your vision to life.
5. Expert Advice and Assistance
The availability of several options for restaurant chairs and tables makes it hard for a restaurant owner to choose the right furniture. This is where expert advice and assistance come to your rescue. We'll help you navigate the options, offering advice on style, functionality, and space optimization. With our assistance, you can create a dining area that not only looks great but also maximizes efficiency and customer comfort.
6. Cafe Tables and Chairs Wholesale
We also cater to cafe owners in Malaysia who are looking for stylish and affordable furniture options. We offer a wide range of products in our cafe tables and chairs collection, which are ideal for establishing a cozy and welcoming environment at your cafe. Suren Space is your go-to supplier of wholesale cafe furniture whether you're starting a new cafe or renovating an existing one.
Restaurant Furniture Price in India
| SL No: | Restaurant Furniture Name | Approximate Price (India) |
| --- | --- | --- |
| 1 | Restaurant Bar Furniture | Rs. 27,550 |
| 2 | Restaurant Sofa Design with Tufted Arm Chair Round Back Furniture | Rs. 25,700 |
| 3 | Restaurant Sofa Tufted Genuine Leather Fine Dine Furniture | Rs. 17,150 |
| 4 | Industrial Restaurant Chair with Canvas Leather Upholstered Furniture | Rs. 23,350 |
| 5 | Restaurant Chair with Compact Design Tufted Leatherette Furniture | Rs. 21,550 |
| 6 | Restaurant Chair Genuine Leather Metal Furniture | Rs. 15,070 |
| 7 | Restaurant Leather Modern Design Chair Furniture | Rs. 23,570 |
| 8 | Leatherite Restaurant Fine Dine Accent Chair Furniture | Rs. 19,330 |
| 9 | Restaurant Bar Pub Chair Iron Pipe Structure Leather Seat Back Furniture | Rs. 15,110 |
| 10 | Restaurant Metal Frame Bar Brewery Chair Furniture | Rs. 13,170 |
| 11 | Restaurant Booth Sofa | Rs. 49,779 |
| 12 | Restaurant Industrial Bar Stool Furniture | Rs. 16,590 |
| 13 | Restaurant Wooden Bench Indian Hand Crafted Solid design | Rs. 35,150 |
| 14 | Restaurant Black Finish Reclaimed Wood Industrial Stool | Rs. 9,990 |
| 15 | Restaurant Farmhouse Barrel Drum Metal Bar Chair Table Set Furniture | Rs. 37, 970 |
Note: Above Restaurant Furniture Price in Malaysia is Updated Today.
Restaurant Sofas at Whole Sale Price
Restaurant Booths at Whole Sale Price
Restaurant Benches at Whole Sale Price
Experience the Suren Space Difference:
When you choose Suren Space to meet your restaurant chairs and table needs, you are sure to achieve success. We believe in building a long-term relationship that brings mutual growth of benefit for our customers and us alike. We offer ongoing support and assistance as well to make sure you have enough knowledge to use the best maintenance strategies to ensure its durability. Our commitment to quality and excellence sets us apart from our competitors.
Get in Touch
Ready to transform your restaurant or cafe with our exceptional wholesale furniture? Reach out to us today to discuss your requirements, request a quote, or schedule a visit to our showroom. Let Suren Space be your trusted partner in creating a remarkable dining experience for your customers while keeping your budget in check.
Remember, great furniture doesn't have to cost a fortune. Choose Suren Space and let us help you furnish your restaurant or cafe in style.
Restaurant Chairs at Whole Sale Price
Bar Table Chairs Set at Whole Sale Restaurant Furniture
Bar Chairs /Chairs for Restaurant Wholesale
Bar Stools/Restaurant Stools Wholesale
CONTACT US FOR MORE DETAILS