Welcome to Suren Space – Your Premier Jodhpur Furniture Manufacturer
Suren Space is one of the leading Jodhpur furniture manufacturers that is known for offering high-quality furniture for both residential and commercial usage. Our wide collection of furniture is made from the highest quality material to create the best level of comfort alongside durability. Our furniture is a strong testament to skilled craftsmanship made from materials like Sheesham wood.
If you have a large furniture requirement, then you can order furniture in bulk from Suren Space. We can meet your bulk furniture requirements. Furthermore, our furniture comes at affordable prices to make your furniture purchasing decision a rewarding experience.
Jodhpur Furniture Manufacturer & Exporter in India
Browse Suren Space exclusive collection of Restaurant Furniture. Right from Restaurant Chairs, Restaurant Tables Restaurant Sofas, Restaurant Booths and Bar Chairs, Bar Stools,  A  is Restaurant a place where people come to relax or enjoy temporarily with their family and friends.
Suren Space – Leading Manufacturer of Restaurant Wooden Furniture in Jodhpur
Wooden furniture maker in Jodhpur, Rajasthan. We are able to supply these items within a defined period of time in different requirements with the help of our suppliers. These goods are sold at fair prices and distributed within the promised time-frame.
We've gained a large clientele around the nation under the guidance of our mentors. At Surenspace, we strive for the same passion, the same excitement and the same hunger for innovation to give our best to each customer, and this has enabled us to become the leading wooden furniture manufacturer in Jodhpur
FURNITURE PRIME CATEGORIES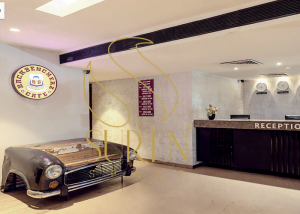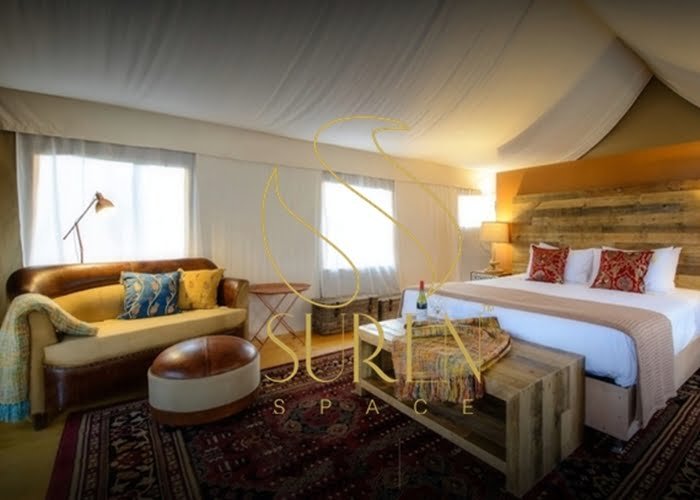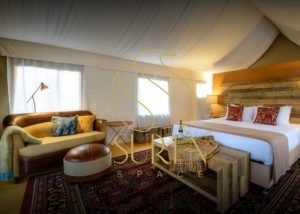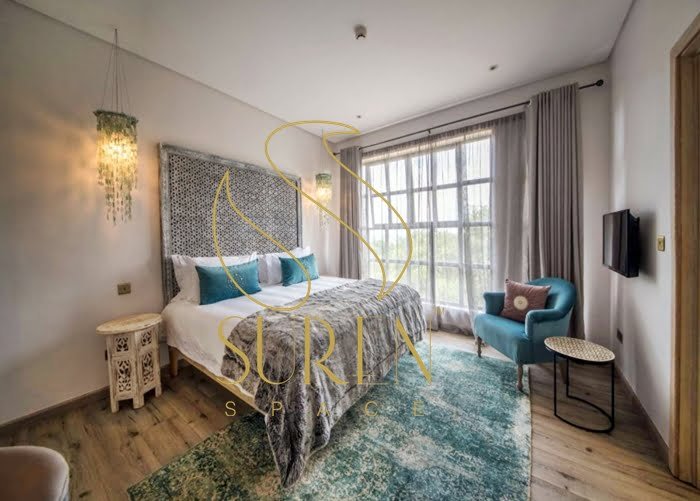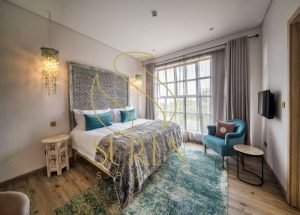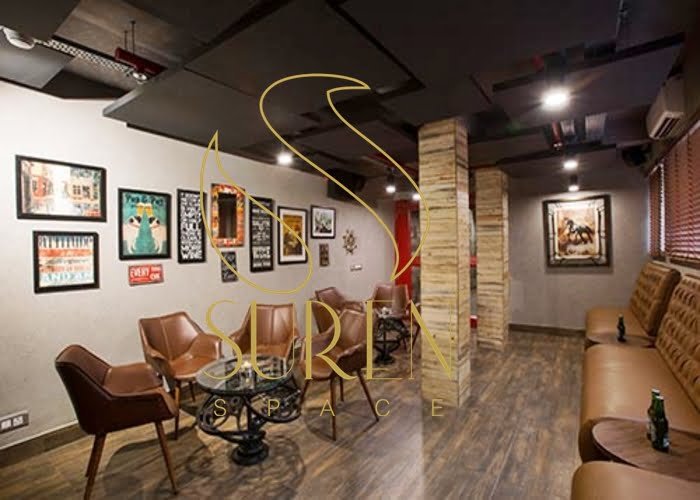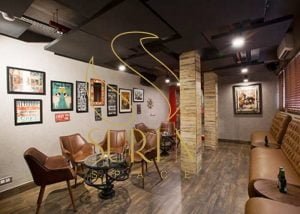 Custom Jodhpur Furniture Manufacturers – Elevate Your Space with Unparalleled Style and Exquisite Craftsmanship!
1. Furniture Quality
Carefully procured wood from the finest varieties is used in making luxury furniture pieces, living longer and leaving a lasting impression without disrupting the natural environment.
Perfection, Ensured With our experience in breathing fresh life into forests and crafting meticulous pieces of furniture, you can rest assured that what you get will always be fine.
2. Just the Fine
Surenspace meets strict criteria, from sleek and utilitarian pieces to comprehensive and baroque-inspired furniture, to ensure that what you get is only the finest, whether it's sofas, dining sets, sofa-cum-beds or any form of storage furniture.
3. Designer-Wooden Furniture Made
We have handpicked some of our finest pieces that, no matter what room it is, are guaranteed to add a lavish finish to any interior.
Why Buy Furniture from Jodhpur?
In Rajasthan, Jodhpur is a town blessed with beautiful palaces and forts. It is also known as the birthplace of the Indian furniture industry as well.
Furniture from Jodhpur has garnered worldwide acclaim. For Jodhpur furniture, anyone planning to furnish his living room, bedroom or dining room may go. On the furniture bits, master craftsmen carve out intricate designs. The interior of a room that adorns such furniture livens up the bits. Typically, the artisans who make the furniture have been active in the trade for decades.
Jodhpur furniture is long-lasting, robust and only needs simple maintenance to make it look for centuries as good as new. We aim to build each piece of furniture like a great work of art at Suren Jodhpur furniture. We aspire to bring joy to our customers forever, not just to console their sore limbs.
Walk into our Jodhpur factories that are sun-washed, and you can feel what the excitement of making new products really means. You will find you entertained by a Triangular glass top table, a candle stand that represents the warmth of the sun, a console and a lamp that excites you to become Hero Warriors and fight the great battles of the future successfully.
Top Jodhpur Furniture Exporter & Supplier in India for Homes
It is now easy to find the ideal furniture for your house. A exclusive range of trendy ready-made and personalized sheesham wood furniture is offered by Suren Space online on the website. On the website, you can search through different categories, sort and filter items, purchase the ones you want, position custom orders and keep updated for fresh designs and offers.
You can also get us to remodel the interior design for your house. Our talented team of interior designers will offer you the best options to give your house a brand new look. We have a large selection of solid wood furniture, including a dining table, sofa sets, king-size beds, coffee tables, bar cabinets, and much more.
Versatile Furniture for Home:
Keeping up with the latest trends, we have numerous additional features for innovative furniture units. What transforms your house into a home is furniture. A representation of your taste and style is the well furnished furniture. We've got furniture designs that suit the needs and preferences of everyone.
Our Jodhpur Furniture Manufacturing Process in Simple Steps:
Here at Suren Space, we believe in maintaining the best level of transparency with our customers. That's why we are making you aware of our Jodhpur furniture manufacturing process:
1. Design and Conceptualization
The furniture manufacturing process begins with the design and conceptualization stage. Suren Space's skilled designers and craftsmen collaborate to create innovative and aesthetically pleasing furniture designs. They incorporate functionality, ergonomics, and customer preferences to develop unique pieces that will enhance any space.
2. Material Selection and Customization
After finalizing the design, careful consideration is given to selecting the finest materials. Suren Space prioritizes the use of high-quality materials, such as Sheesham wood, renowned for its durability and exquisite grain patterns. Additionally, customization options are available at this stage to cater to individual needs and desires, allowing customers to select specific materials, finishes, and dimensions.
3. Cutting and Shaping
The chosen materials undergo precise cutting and shaping processes according to the approved design. Suren Space's skilled craftsmen systematically work to achieve accurate measurements and intricate shapes, ensuring that each piece of furniture reflects impeccable craftsmanship.
4. Joinery and Expert Assembly
The next step involves the joinery and assembly process, where different components are skillfully joined together. Traditional joinery techniques and modern assembly methods are employed, ensuring the furniture's structural integrity and longevity. Attention to detail and precision craftsmanship are paramount during this stage.
5. Finishing
Once the furniture is assembled, it moves to the finishing stage. Suren Space's artisans focus on delivering artful finishes that accentuate the natural beauty of the materials used. The furniture undergoes meticulous sanding, staining, and application of protective coatings, resulting in an exquisite appearance and enhanced durability.
6. Quality Control
Prior to leaving the manufacturing factory in Jodhpur, each piece of furniture undergoes rigorous quality control inspections. Suren Space's skilled inspectors meticulously examine the furniture to ensure it meets their incredibly high standards. Any imperfections or deviations are addressed and rectified to ensure that only flawless pieces are delivered to customers.
7. Packaging and Shipping
Once the quality control process is completed, the furniture is carefully packaged to ensure its safe transportation. Suren Space places great importance on using customized packaging materials that provide optimal protection. The furniture is then shipped to customers, either individually or in bulk, using reliable and secure shipping methods.
8. Post-Sale Customization and Adaptation
Suren Space goes beyond the initial sale by offering post-sale customization options. They understand that customers' needs may evolve over time. As a result, they provide services to modify or adapt the furniture to meet changing requirements, ensuring that the pieces remain functional and aligned with customers' preferences.
Suren Space's unwavering commitment to customization throughout the furniture manufacturing process allows customers to experience furniture that is tailored to their unique vision and requirements. By combining traditional craftsmanship with modern techniques, they deliver exceptional furniture that exceeds customer expectations in terms of quality, design, and personalization.
Benefits of Shopping from Online Best Furniture Manufacturers in Jodhpur
Surenspace gives you a wide variety of goods in a single location where you don't have to go somewhere else. To turn your home into a paradise where you'd love to live, you can find all kinds of premium quality furniture required.
For your living room, bedroom, dining room and more, we have a wonderful collection of exclusively crafted furniture. Suit yourself and get the one that suits your style and demands.
Want a special thing? At Surenspace, it can be achieved. Start by choosing the base material, then choose the material, pattern and colour of the fabric. Only share your thoughts and we're going to provide you with an excellent piece you've never dreamed about.
A Wooden Furniture Heaven: Ever uncertain about whether or not to buy? Only find out what our clients claim to see how many furnished homes we have. All of our items are made of hard sheesham wood that will last for a long time and are highly durable and robust.
Most Trusted Jodhpur Furniture Wholesaler & Exporter in India
Surenspace provides local and foreign furniture industry clients with high-quality wood furniture. We sell a wide variety of tables and chairs for commercial use. For restaurants, bars, hotels and cafes, we inspect, build, and always find brilliant and beautiful solutions. We like to share our energy and passion for great furniture, design and hospitality as an international furniture manufacturer, and our relationship with our customers and suppliers is a partnership built on faith and trust.
Leading Jodhpur wooden furniture manufacturers in India. For all kinds, from traditional furniture to modern furniture to reclaimed wood, SURENSPACE offers quality furniture. Strong wood cabinets, industrial bars, trendy wooden chairs, wooden dressing rooms and consoles are provided in particular, but also industrial furniture, as well as high tables, coffee tables, side tables and bookcases.
SURENSPACE provides specially crafted Restaurant Furniture, Hotel Furniture, Bar Furniture & Cafe Furniture made for heavy commercial use in the restaurant and hospitality industries. Such furniture is made of high-quality material and craftsmanship that is designed to last.
Surenspace provides Jodhpur furniture industry clients with high-quality wood furniture. We sell a wide variety of tables and chairs for commercial use. For restaurants, bars, hotels and cafes, we inspect, build, and always find brilliant and beautiful solutions. We like to share our energy and passion for great furniture, design and hospitality as an international furniture manufacturer, and our relationship with our customers and suppliers is a partnership built on faith and trust.
We have been manufacturing, wholesaling and exporting beautiful furniture from solid wood in India and have built a nationwide reputation for design, quality and customer service.
We specialize in handmade solid wood furniture which is manufactured using high grade seasoned hardwood and softwood to provide that all-important longevity which is becoming harder and harder to find these days. Being a family run company you can be sure that you will deal with real people who care about the products and what we do.
Why  Choose Us as Your Wholesale Jodhpur Furniture Supplier?
We take time at surenspace to consider our customers' needs before we embark on any project to ensure that we deliver on our promise of excellence. We have more than 20 years of experience and have built our reputation on our outstanding level of service. With consistency, purpose, and timeless elegance in mind, we design all of our furniture. All of our items are made from hand-selected premium hardwoods and hardware of exceptional quality. We use hand-applied finishes that magnify the wood's intrinsic beauty. On all wear surfaces such as dining tables tops, we use a durable catalysed finish that can withstand years of living.
We sell an exclusive range of furniture, wooden furniture, handicrafts, handcrafted furniture, handcrafted wooden furniture, wrought iron furniture, antique reproduction, gift pieces, decorative accessories, traditional handicrafts, gift & crafts, home supplies, candle stands, etc.
1. Unleashing the Beauty of Sheesham Wood Furniture
Suren Space is among the most renowned Sheesham wood furniture manufacturers in Jodhpur, we specialize in crafting stunning Sheesham wood furniture that brings warmth and character to any setting. Our specialty at Suren Space is crafting stunning Sheesham wood furniture that brings warmth and character to any setting. 
Sheesham wood, also known as Indian rosewood, is highly valued for its rich grain patterns and durability. Our expert artisans transform this exquisite wood into masterpieces that become the centerpiece of your commercial or residential space.  Each piece of Sheesham wood furniture is meticulously handcrafted, showcasing intricate details and timeless beauty. 
Whether it's an elegant dining table, intricately carved chairs, or sturdy cabinets, our Sheesham wood furniture exhibits exceptional craftsmanship and enduring quality. We carefully select the finest sheesham wood, ensuring that each piece is not only visually appealing but also built to last.
2. Experience the Modern Bathroom Furniture Elegance
At Suren Space, we understand the importance of creating a bathroom environment that is both functional and aesthetically pleasing. That's why we offer a collection of modern bathroom furniture that combines functionality with a contemporary design that helps us to establish ourselves as modern bathroom furniture exporters in Jodhpur.
Our modern bathroom furniture features sleek vanities, space-saving storage solutions, captivating mirrors, and luxurious accessories. We pay attention to every detail, from the choice of materials to innovative designs, to ensure that your bathroom exudes elegance and sophistication. Immerse your guests in the opulence of our modern bathroom furniture, creating a sanctuary where style meets functionality. With our carefully crafted designs, your bathrooms will become a haven of relaxation and refinement.
3. Timeless Charm with Antique Chairs
Step into the past and capture the timeless charm with our exquisite antique chairs. Each piece tells a story, reflecting the rich cultural heritage of Jodhpur. Our collection features a diverse range of antique chairs, meticulously crafted to bring nostalgia and sophistication to your establishment.
From ornately carved armchairs to intricately woven cane chairs, our antique chairs add a touch of grandeur and elegance to any space. These unique pieces have been passed down through generations, carrying the history and craftsmanship of Jodhpur. Let your patrons experience the allure of a bygone era with an antique chair manufacturer in Jodhpur.
4. Contemporary Furniture From Jodhpur that Redefines Style
For those seeking a modern aesthetic, Suren Space offers a range of contemporary furniture that showcases sleek lines, innovative designs, and unparalleled comfort. Our contemporary collection includes chic sofas, minimalist tables, stylish chairs, and many more. Each piece is meticulously crafted to exude style and cater to the discerning taste of your clientele. We understand the importance of staying ahead of the latest design trends. That's why our contemporary furniture in Jodhpur combines both design and function to create a sophisticated atmosphere that resonates with modern sensibilities.
5. Crafted with Passion, Delivering Excellence
What sets Suren Space apart is our unwavering commitment to quality craftsmanship. Our experienced artisans pour their passion and dedication into every piece they create. We source the finest materials, carefully select each element, and pay meticulous attention to detail. From the initial design to the final finishing touches, our craftsmen ensure that every furniture item surpasses expectations.
We understand that furniture is not just about functionality; it's about creating an experience. With Suren Space, you can expect furniture that not only looks beautiful but also stands the test of time. Each piece is designed and built to withstand the demands of commercial use while maintaining its elegance and charm.
Our goods are renowned for outstanding craftsmanship and innovative artistry that complement our clients' demands. Through our team of professional craftsmen and artisans who are highly skilled in their profession, we have preserved the traditional Indian art of handicraft and furniture making. Surenspace has become a trustworthy name with nearly two decades of experience in this area. The organisation provides goods that are a perfect blend of conventional excellence and contemporary appeal.
Your Search for the Best Furniture Factory in Jodhpur Ends Here
With numerous options available, it can be challenging to find a reliable furniture manufacturer in Jodhpur. Look no further – Suren Space stands out as the best furniture factory in the city. Our commitment to customer satisfaction, attention to detail, and exceptional service have earned us a loyal clientele around the globe.
When you choose Suren Space as your furniture partner, you can expect personalized attention and a seamless experience from start to finish. At Suren Space, we take pride in providing our customers with the unique products they need. We offer customization to make sure each individual need of the customers is met. Whether you need custom furniture pieces or want to explore our extensive collection, Suren Space has you covered. Our showroom offers a glimpse into our craftsmanship and showcases the variety of furniture options available. We invite you to visit us, explore our range, and experience firsthand the quality and beauty of our creations.
Create Unforgettable Spaces with Suren Space
Suren Space invites you to discover the epitome of elegance, craftsmanship, and style. As the leading Jodhpur furniture manufacturer, supplier, and exporter, we are here to bring your design vision to life. Browse our extensive collection, and choose from the finest Sheesham wood furniture, modern bathroom furniture, antique chairs, contemporary pieces, and wooden furniture.
Trust us to deliver furniture that not only enhances your space but also leaves a lasting impression on your guests. With Suren Space, you can create unforgettable spaces that reflect your unique style and leave a lasting impression on your patrons. We are dedicated to exceeding your expectations and making your furniture-buying experience a delightful one.
Contact us today and let Suren Space be your partner in creating spaces that mesmerize!