Suren Space: Your Trusted Cafeteria Furniture Manufacturers in India
Are you a cafe owner in India searching for top-quality furniture that blends style, comfort, and durability? Look no further! Suren Space is your ultimate destination for all your cafe furniture needs. Being one of the leading cafeteria furniture manufacturers in India, we have a diverse collection of custom cafe furniture that will meet your unique needs for the cafe and create a memorable experience.
Buy the Perfect Custom Cafe Furniture in India from Suren Space
Your cafe's furniture plays a crucial role in creating an inviting and comfortable ambiance for your customers. At Suren Space, we take pride in being your trusted partner in furnishing your cafe with the finest cafe and restaurant furniture in India. From cafe chairs and tables to cozy sofa sets, our diverse collection caters to every cafe's unique style and requirements.
Whether you are setting up a new cafe or renovating your existing one, our premium cafe furniture will transform your space into a captivating and memorable experience for your patrons. Browse our website to explore our extensive range and get started on creating the cafe of your dreams. Contact us today, and let our exceptional cafe furniture add charm and elegance to your cafe's journey.
Prime Categories Of Cafe Furniture India
Our Range of Cafe Furniture in India: Crafted to Perfection
At Suren Space, we understand that every cafe is unique, with its personality and vibe. That's the reason why we offer a collection of custom cafe furniture that will meet individual needs. Our furniture collection for cafes and restaurants includes:
1. Cafe Chairs and Tables: Inspire Conversation and Comfort
As a prominent cafe chair and table supplier in India, our collection boasts a wide variety of designs, materials, and colors to match your cafe's theme perfectly. From sleek and modern to timeless and traditional, our cafe chairs and tables are crafted to inspire lively conversations and provide optimum comfort for your patrons.
2. Bistro Furniture: Adopt Cozy Classiness
Creating a cozy bistro vibe in your cafe is easy with our handpicked bistro furniture solutions. With beautiful designs and best-in-class workmanship, our cafe furniture adds style inviting your customers to de-stress and enjoy their favorite brews.
3. Cafe Sofas Sets: Unwind in Luxury
Improve the comfort and style of your cafe with our carefully crafted sofa sets. Designed to deliver comfort to your customers, our cafe sofas sets make an inviting and refined environment, creating your cafe an excellent spot for relaxing and socializing.
4. Cafe Style Seating Furniture: Emulate Charming Streetside Cafes
Thrill your customers into the beautiful atmosphere of streetside cafes with our cafe-style seating furniture. With energetic colors and classic designs, this collection adds an attractive charm to your cafe, making it a comfortable environment for your guests.
5. Canteen Dining Chairs and Tables: Blending Functionality with Stylish Design
For cafes with a canteen-style setup, our exclusive range of canteen dining chairs and tables provides the ideal balance between usefulness and style. These versatile pieces are planned to accommodate your customers comfortably while enhancing the overall look and feel of your cafe.
6. Commercial Wooden Furniture for Cafe: Embrace Earthy Charm
If you're attracted to the natural beauty of wood, our commercial wooden furniture for cafes will delight your heart. Designed to bleed warmth and realism, these pieces invest a touch of nature into your cafe environment, creating it a haven for coffee lovers.
Our Custom Cafe Furniture Completed Projects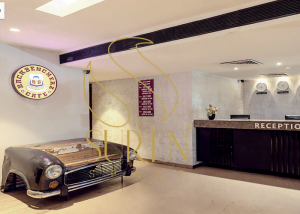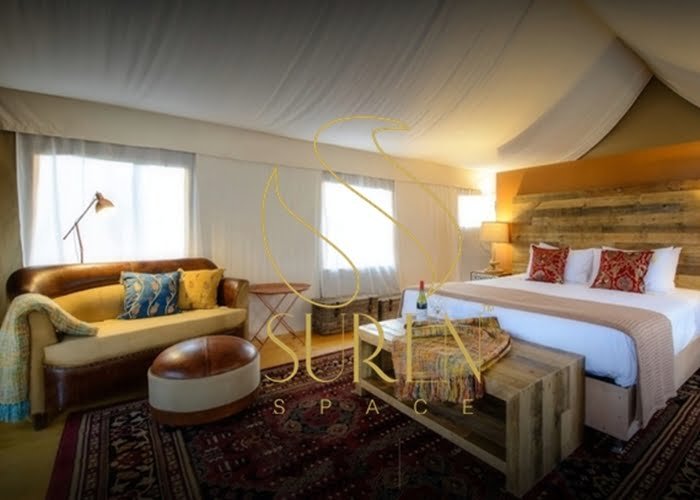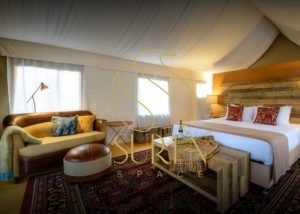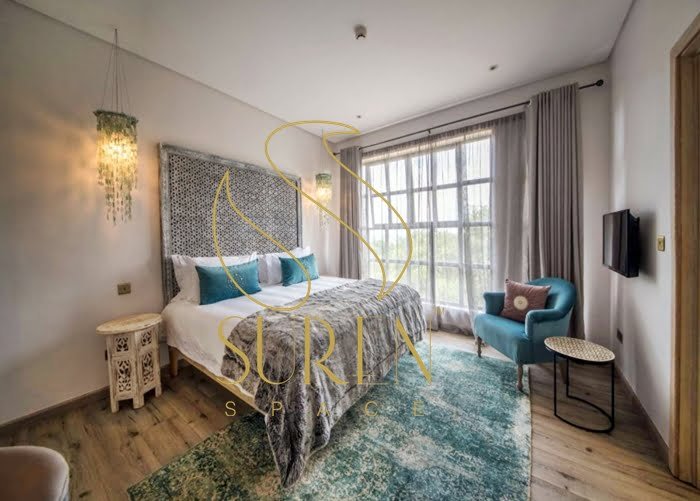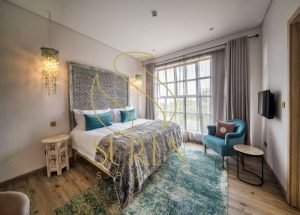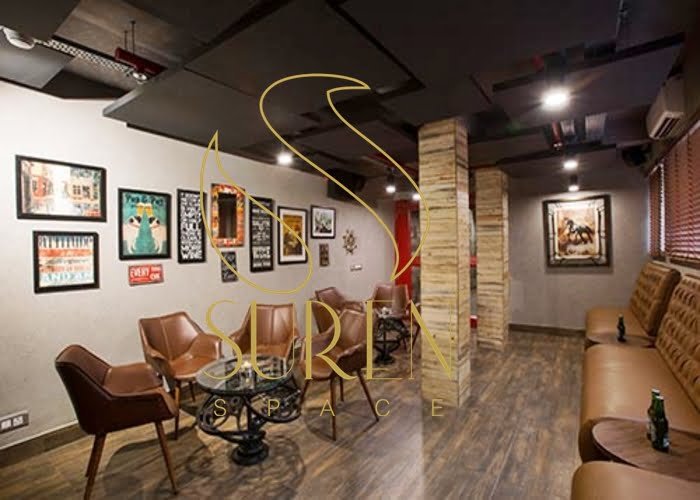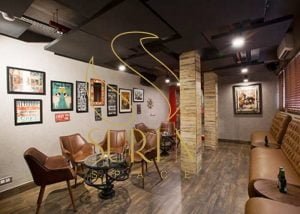 Browse Cafe Furniture Online in India: Convenience at Your Fingertips
Finding the right cafe furniture can be a laborious task, particularly with a busy schedule handling your cafe. That's why we've made it more comfortable for you to buy the best cafe bar furniture online.
1. Create a Unique Cafe Style Seating: Stand Out from the Crowd
Give your cafe a personality of its own with our beautiful cafe-style seating furniture. This unique setup not only distinguishes itself from the crowd but also attracts customers with its fascinating appeal.
2. Couch for Cafe Sitting: A Touch of Coziness
If you want to create a private setting for your cafe, consider adding a comfortable sofa for cafe sitting. Sofas not only deliver a comfortable environment but also make your cafe stand out from the competition.
3. Coffee Shop Indoor Tables and Chairs Design for Small Restaurants: Optimize Space
If your cafe has limited space, fret not. We offer smart and space-efficient coffee shop indoor tables and chairs designs, perfect for small restaurants and cafes.
4. Different Types of Cafe Chairs: Your Perfect Match Awaits
Picking the right chairs for your cafe is important for your customer's comfort and satisfaction. We offer a collection of a variety of cafe chairs allowing you to choose the ideal match for your cafe.
5. Cheap Coffee Chairs for Bedroom: Your Personal Cafe Nook
Are you looking to create a cozy cafe corner in your home or bedroom? Our selection includes cheap coffee chairs perfect for personal use, giving you the feel of a cafe right at home.
Best Selling Industrial Retro Cafeteria Court Furniture
Why Choose Suren Space as Your Cafe Furniture Manufacturers?
At Suren Space, we are committed to providing unmatched quality, variety, and exceptional service to our customers. When you choose us as your cafe furniture manufacturers, you benefit from:
1. Unparalleled Quality
At Suren Space, we believe that furniture is not just an accessory but a long-term investment for your cafe. That's why we pay utmost attention to the quality and craftsmanship of every piece we offer. Our cafe furniture is crafted using premium materials, ensuring sturdiness and durability that can withstand the demands of a busy cafe environment.
2. Customization Options
We understand that each cafe has its personality and charm. Our customizable cafe furniture allows you to add a unique touch, recalling your exceptional vision for your cafe.
3. Affordable Luxury
Creating a welcoming and stylish cafe doesn't have to break the bank. We believe in offering affordable luxury, making top-quality cafe furniture accessible to cafe owners across India. Explore our range and find exquisite pieces that perfectly match your budget
4. Wide Selection
Our extensive range of cafe furniture supplies you with excellent pieces that align with your cafe's style and space needs. We tailor our products to diverse tastes and choices.
5. Efficient Delivery
No matter where your cafe is situated in India, we have you covered. With our extensive delivery network, we guarantee that your cafe furniture resembles you on time and in perfect condition.
6. Exceptional Customer Service
Our dedicated customer support team is forever willing to help you throughout the furniture selection and buying process, delivering valuable insights and expert guidance.
Cafeteria Furniture Chairs and Tables
Upholstered Cafeteria Court Furniture
CONTACT US FOR MORE DETAILS