Suren Space: Premium Event Furniture Manufacturers for Memorable Occasions
Welcome to Suren Space, your premium event furniture manufacturer for memorable occasions. We are dedicated to providing the highest quality event furniture that adds elegance, style, and comfort to your special occasions. As leading manufacturers and suppliers in the industry, we offer a wide range of furniture options, including sofas for events, wedding stools in Indian style, and modern event furniture. With our outstanding workmanship and careful attention to detail, we ensure that every piece we create enhances the environment of your event, leaving an impression that lasts on your guests. Let us help you transform your event space into a remarkable and unforgettable experience.
Affordable Luxury: Event Furniture Wholesale
Here at Suren Space, we offer wholesale event furniture that makes us one of the most trusted suppliers of affordable luxury.
1. Unbeatable Value without Compromising Quality
We understand that budget constraints shouldn't compromise the quality and style of your events. That's why Suren Space offers event furniture wholesale options, making it easier for event planners, venues, and businesses to access premium furniture, including quality wedding and event furniture, at affordable prices. Our wholesale solutions provide unbeatable value without compromising the luxury and elegance you seek. Discover the perfect balance between affordability and opulence with our event furniture wholesale offerings.
2. Bulk Discounts for Cost-effective Solutions
Our event furniture wholesale program includes attractive bulk discounts, allowing you to furnish your event space with high-quality furniture, including quality wedding and events furniture while staying within your budget. Whether you're organizing a large-scale conference or a series of corporate events, our wholesale prices make it more cost-effective to create a spectacular atmosphere for your guests.
3. Customizable Packages for Simplified Planning
To streamline your event planning process, we offer customizable furniture packages as part of our event furniture wholesale program. These packages are thoughtfully curated to include a selection of furniture pieces that work harmoniously together, ensuring a cohesive and visually appealing event space. By opting for our customizable packages, you save time and effort in selecting individual pieces, allowing you to focus on other aspects of event coordination.
Food Court Furniture Prime Categories
Crafting Perfection: Event Furniture Suppliers
1. Unmatched Craftsmanship and Attention to Detail
At Suren Space, we take pride in being among the top event furniture manufacturers. Each piece, including sofas for events, wedding stools Indian style, and modern event furniture, is carefully crafted by our skilled artisans and designers, exceeding your expectations. Our wide selection of styles and arrangements allows you to find the perfect furniture that coordinates with your event's theme and environment. Trust Suren Space to elevate your event to new heights of elegance and sophistication.
2. Quality Materials for Long-lasting Durability
Our event furniture manufacturing process from beginning to end strongly emphasizes the use of high-quality materials. We carefully select visually appealing premium
materials that are also enduring for long-lasting use. From sturdy frames to resilient upholstery, our event furniture, including sofas for events, wedding stools Indian style, and modern event furniture, is built to withstand the rigors of events, ensuring that it remains in excellent condition for years to come.
3. Customization Options to Suit Your Vision
We realize that every event is special, and customization is often essential to take your dream to life. As event furniture manufacturers, we offer customization options to tailor our furniture, such as sofas for events, wedding stools in Indian style, and modern event furniture, to your specific requirements. From fabric choices to finishes and dimensions, our team will work closely with you to create bespoke furniture pieces that perfectly align with your event's theme and style.
4. Innovative Designs for Modern Events
Our team of talented designers stays at the forefront of furniture design trends, ensuring that our event furniture, including sofas for events, wedding stools in Indian style, and modern event furniture, reflects the latest innovations in the industry. We blend timeless elegance with contemporary flair, resulting in furniture pieces that are both visually stunning and functional. By choosing Suren Space as your event furniture manufacturer, you can be confident that your event will feature furniture designs that are modern, sophisticated, and on-trend.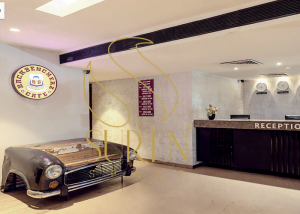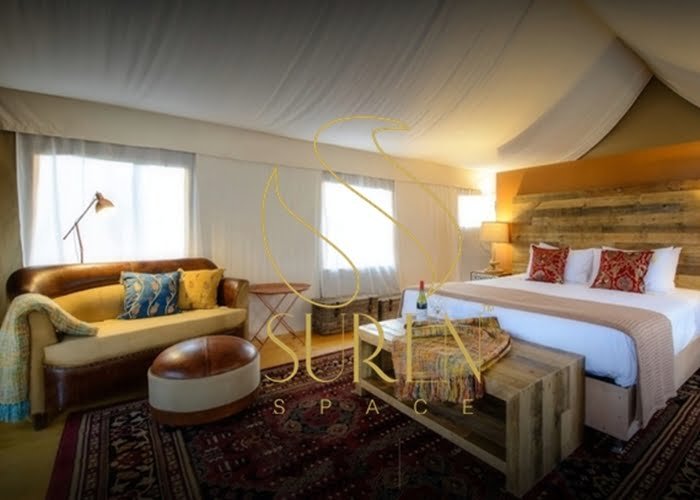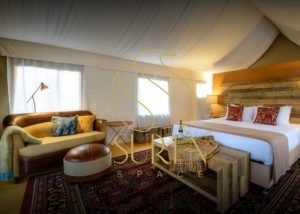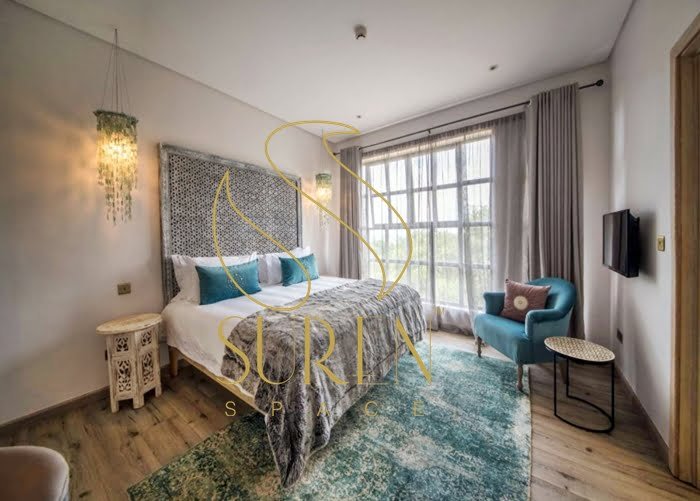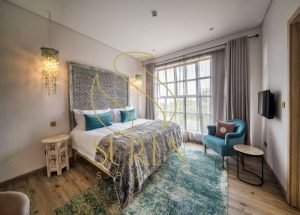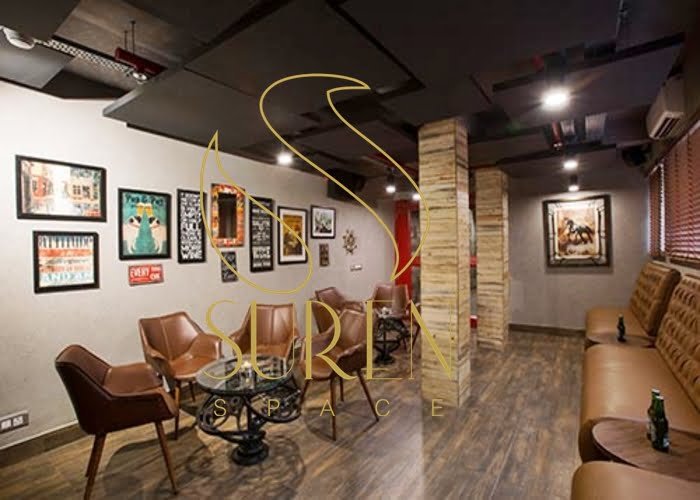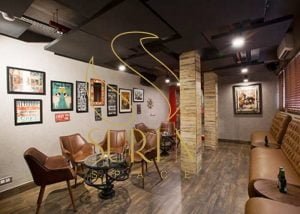 Making Moments Magical: Quality Furniture for Events From Suren Space
1. Outdoor Event Furniture for Perfect Outdoor Experience
When hosting outdoor events, it's essential to provide furniture that enhances the experience while withstanding various weather conditions. Suren Space offers a diverse range of outdoor event furniture that combines style and functionality. Whether it's a garden wedding, an al fresco cocktail party, or a corporate picnic, our outdoor event furniture creates inviting and comfortable spaces for your guests to relax and enjoy the surroundings.
2. Party Furniture for Sale
If you're planning a lively celebration, Suren Space offers a stunning selection of party furniture for sale. Our collection establishes the platform for an unforgettable experience, whether it's a birthday party, anniversary celebration, or any festive gathering. From chic outdoor event furniture to stylish indoor seating options, our carefully curated designs are guaranteed to impress your guests and create an atmosphere of joy and celebration. Let Suren Space be your partner in creating unforgettable party experiences.
3. Event Lounge Furniture Wholesale
At Suren Space, we offer event lounge furniture wholesale options that allow you to create luxurious and inviting lounge areas at your events. Our wholesale collection features a wide range of event couches for sale, cozy armchairs, and elegant coffee tables that combine comfort and sophistication. With our event lounge furniture wholesale offerings, you can effortlessly transform your event into a haven of relaxation and elegance.
4. Event Couches for Sale
Discover our selection of event couches for sale at Suren Space. Our event couches combine style and comfort to provide the perfect seating solutions for your special occasions. Whether you're organizing a corporate function, a wedding, or a social gathering, our event couches add a touch of elegance to your event space.
Benches From Event Furniture
Event Furniture Manufacturers, Suppliers & Wholesaler in India
Suren Space event furniture is the industry's leading manufacturer, supplier and supplier of event furniture in India. By raising the bar in design and functionality, our mission is to revolutionize event furniture. All of our items are specifically designed and constructed for for events. More than a decade ago, as one of the first entrants to the modern event furniture market in India, we spent years designing, perfecting and producing furniture to simplify and withstand the day-to-day demands of industry professionals while offering a sleek and polished look. Our modular systems integrate the latest event design trends with the functionality required by the industry. Profit from our know-how in terms of practice, design and development.
Wedding Furniture Manufacturer, Supplier & Wholesaler in India
Wedding event venues need a number of furniture requirements. The tables, the benches, the decorative seats, the lounges, the sofas, the barstools, the moving tables, the folding tables, the portable pars, the pub tables, etc. For a variety of event circumstances, these furniture options allow venues to rent out spaces. Weddings and celebrations, galas and award dinners, dances and graduations, all of which have a few things in common: people, food, and the need for a place to put them all.
There are hundreds of seating and table choices to choose from, with Event Supply. To satisfy all types of customers, stock up on the furniture your venue needs. The most common of event venue specifications might be tables and chairs, but there are several styles to be careful of. Chiavari resin, plastic or wood chairs do not fold. Stability and a look of permanence were seen. These chairs are common in many event halls in rounded or square shapes.
Folding chairs are just the thing for leasing companies for events. Folding chairs are easy to transport and store, and are available in metal, wood, and resin options. Our chair carts provide a fantastic way to transport these voluminous objects through indoor and outdoor event spaces. And these carts provide a wonderful storage solution when the component is done.
But not all the seating for an event is at a table. Lounges, couches, sofa beds, and luxurious cushioned seats. These can be used in wedding venues or wedding events for more convenient photo shoot seating arrangements. A few strategically located lounges at parties and galas offer a perfect place to relax after dancing, or for older people who may need to sit for long periods of time.
Banquet tables are a great solution to so many specifications for an event. Tables are important for gatherings, ceremonies, and just about every other event you may think of, either circular or rectangular, or in the more rare half circle configuration. For any event company, a wide range of folding and durable table options are required, from dining to buffets, from keeping DJ equipment to gifts, from weddings to baby showers. Our line of folding tables is available in plywood and resin. For more than just event venues, our portable furniture, seating options, event benches, and tables are suitable. The bulk ordering of such items will help restaurants, hotels, convention centers, offices, and even colleges.
Chairs for wedding reception
Bar Furniture Manufacturers, Wholesalers, & Suppliers in India?
We've got you covered. Portable bars are just the thing to take on the road for your catering company. Event rental companies know that at almost every event, portable bars are a must-have. We sell not only the bar but also pub tables, bar stools and pub chairs so that any bar arrangement a customer may want can be accommodated by your venue. To help decorate and populate their dining rooms, restaurants take advantage of the consistency and bulk quantities they can order from us. There are wood and metal on our barstools and pub chairs.
Corporate activities, celebrations, engagements, banquets, or anniversaries take place. At every event, you need to be a good organizer and plan the event from beginning to end. Furniture is an important part of every case, but it can be very exhausting to make these decisions.
Styles of Event Furniture Offered by Suren Space
Celebrations may be performed either outdoors or indoors, depending on the season. The guest seating needs to be distributed throughout the room. This is very easy to do, and there are businesses that specialize in renting different furniture styles:
Modern/vintage
Industrial/classy
Monochrome/colorful
Synthetic/natural
Old-moded/minimal
Types of Furniture Offered by Suren Space for Events
Your furniture should comply with the event format you are attempting to plan, as well as the specifications for the location and other activities.
Recently, in-house training sessions and other corporate activities have become very common, lasting from one to several days. You have to pick smart room solutions, like furniture, up to a certain amount. Spacious open spaces and co-working spaces are much easier to rent if the room is filled on your chosen event day.
1. Event Furniture for Dining
Tables and chairs are traditional dining furniture that are mostly used at corporate functions, weddings, awards ceremonies, or banquets on a large scale. Rental of tables and chairs, as well as kitchen equipment, may be an alternative option for corporate events with a large number of seating places where there was no space for the required capacity or the number of guests arriving was too many for the capacity of the venue. Take tables that are rectangular and round. The tables, such as tablecloths, napkins, and table skirts, also have style solutions. You may also carry covers and decorate them or use the seats with fancy bows.
2. Event Furniture for the Bar
If the main feature of the event is the need for people to connect in an informal environment through successful networking, a bar is a good idea. To have a seat, feel comfortable, and communicate openly with each other at the bar counter, you need to find a suitable bar counter and chairs and position them for the guests. In some locations, it is also important to offer trash bins and ashtrays. Kitchen equipment can assist when arranging the drinking of tea. A bar counter, bar chairs, and some appliances can consist of bar furniture.
3. Furniture for Outdoor Events
A swimming pool, a lake with artificial fountains, a log bridge, and more may be available. In a picturesque location, the official part of the event can take place. It is also a good place for guests to encourage positive feelings and to find the photographer. With the use of natural materials and warm tones that blend with the natural background, everything you need for an outdoor event is available when selecting furniture and decorating it. Or choose more functional, durable, and sometimes plastic outdoor furniture that does not dirty easily. They often cost less than products that are natural.
Inventory Offered by Suren Space
1. Event Tables Manufacturers, Wholesalers & Suppliers in India
Wide round or rectangular tables are often the best choices for formal dinners and seated receptions. On the other hand, informal events may require only a few shared tables. And setting up cocktail tables can be optimal for activities like corporate parties and non-profit gatherings where guests mingle.
2. Event Chairs Manufacturers, Wholesalers & Suppliers in India
To keep the look unified, you may want to select matching seats, benches or bar stools if you're renting tables. For a wedding ceremony or presentation-type event, folding chairs are a budget-friendly choice but consider padded chair types to ensure your guests stay relaxed.
3. Event Seating Manufacturers, Wholesalers & Suppliers in India
Beyond the normal tables and chairs, you may need additional seating. Couches, armchairs and portable furniture for events provide the visitors with cozy places to relax while adding visual appeal as well. Look for colors that complement your party style, or shades that fit your brand for corporate and business functions.
Event Furniture: Bar Chairs
Event Furniture: Bar Stools
FAQs Related to Event Furniture
Q1. Where Can I Buy Event Furniture in India?
Ans1. Buy event furniture at Suren Space with offers and buy at any location in India.
Q2. What Would be the Event Furniture Average Cost?
Ans2. The amount is based on the quality of the material and particular products that you want.
Q3. What Types of Furniture Are Available at Suren Space?
Ans3. Event Tables, Chairs and Sofa more from our site.
Q4. Who is the Top Event Furniture Manufacturer & Supplier in India?
Ans4. Suren Space is the one of the top Event furniture Manufacturers and supplier in India (Jodhpur)
Q5. What Will be the Delivery Time for Event Furniture?
Ans5. Depends on the locations We deliver – India , Asia, Europe, Oceania, Africa, North America, South America. and more.
Q6. What Types of Materials Used for Event Furniture?
Ans6. The Indian furniture industry encompasses a wide range of styles. One such style that brings out the craftsmanship of the talented Indian artisans is carved furniture. The journey of carved Indian furniture started with the arrival of the Dutch traders. Suren Space is taking this journey forward by leaps and bounds. A perfect example is the Maharaja Inspire Carved High Head Rest Design Indian Hotel Resort Bed, which is sure to be the star attraction of your event furniture.
Q7. Why Suren Space for Event Furniture ?
Ans7. There are many reasons why Suren Space would be your first choice Event furniture. Whether you are a homeowner or a factory owner, whether your interests lie in canvas or carved furniture, Event furniture, our focus on quality and customer satisfaction will ensure that we meet your every demand. Honesty, integrity and professional teamwork are the qualities that define Suren Space Event furniture.
Q8. What Rustic Style of Event Furniture ?
Ans8. Rustic furniture is a way to bring the great outdoors into your home or workspace. Characterized by the use of mostly natural materials like wood and stone, earthy colors and sturdy fabrics, the rustic style of furniture connects you to Nature. So, if a 'natural, simplistic look' is your desire, Suren Space is your destination for Event furniture.
Q9. Who are we? What's our Event Furniture?
Ans9. 'We' are a Event furniture manufacturing company, which strives to infuse form and character to raw materials Event furniture, thereby creating exceptional works of art.Our talented team takes great care in the manufacture, polishing and final inspection of our products, after which they are ready for delivery across the globe.Holding a Event in Bangalore and going crazy to find the right decorator for your Event? You can now simply search through all the top wedding decorators, read their reviews, see their ratings from previous customers, and browse through all the Events they have done previously to experience the style.
Q10. How to Contact Suren Space for Event Furniture?
Ans10. This has been an incredible journey so far, with many milestones achieved along the way and many customers' dreams fulfilled. We would love to include you in our customer family! If you are interested in being a part of our journey, do reach out to us. Phone: +91-63777-12297 Email: design@surenspace.com
Upholstered Event Furniture
Funky Tables and Chairs For Events