Cafeteria Furniture Manufacturer : Chairs and Tables Design
If you are considering buying food court furniture, we should assure you that it is not a whole lot different from buying that in a canteen if you have been familiar with that in the past. If this is your first, however, then we can be of a great deal of help to you while helping you select just the kind of food court furniture that you might want.
This happens to mostly be applicable in fairly large malls or even universities and colleges that offer their children that leisure of being able to buy food from the food court and sit together amongst themselves to chat for a bit and utilize their break.
Buy Chairs Cafeteria Cafeteria Furniture Online On Surenspace
You have to search for the right tables and chairs when it's time to renovate and refresh your restaurant or cafeteria. The consistency, design and material of the chairs and tables it offers make up a large part of the impact any restaurant makes on you. To make your customers happy, and keep the tables spotless, you need to pay attention. And it's not just about public eateries, everyone looking for easy, comfortable, and clean seating when they come to a place where food is served.From your chairs and your food, everybody unconsciously or consciously shapes their perception of your taste, cleanliness and service. To help you set the mood of your dining room, Surenspace offers a variety of plastic moulded, steel, wooden and solid wood cafeteria chairs and stools. These include, aside from the normal array, stools, armless seats, and art chairs. You can get seats, cushioned or bare, with or without arms, and bucket or straight-backed chairs.Some are monochrome, while others are multicoloured with gaiety. You can find the chairs to suit this set, whatever the atmosphere you want to make, or go crazy over the full range of plastic chairs. Cloth, vinyl, metal or leather? Rolling chairs or maybe a bar stool for bucket seats? Maybe you'd like a combination of styles and designs for chairs.
CAFETERIA FURNITURE PRIME CATEGORIES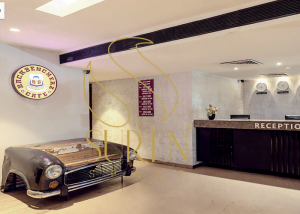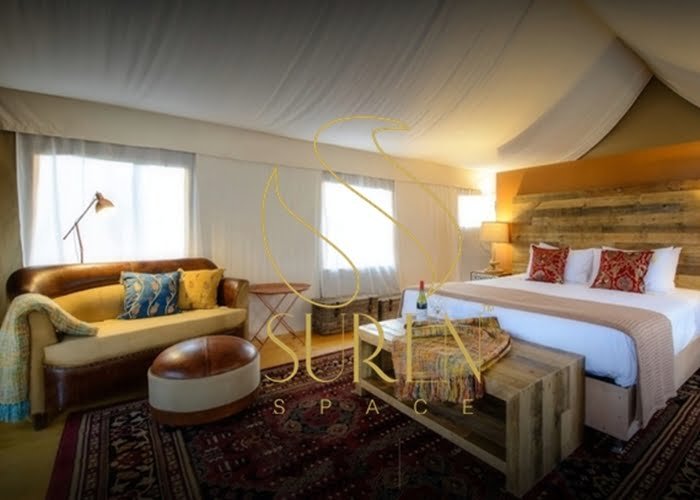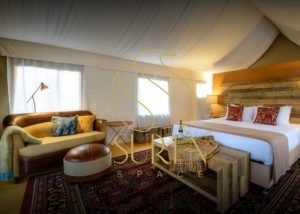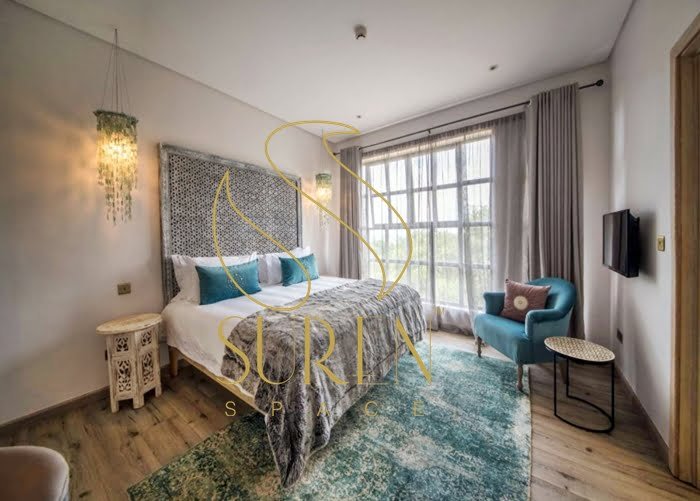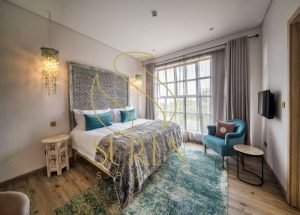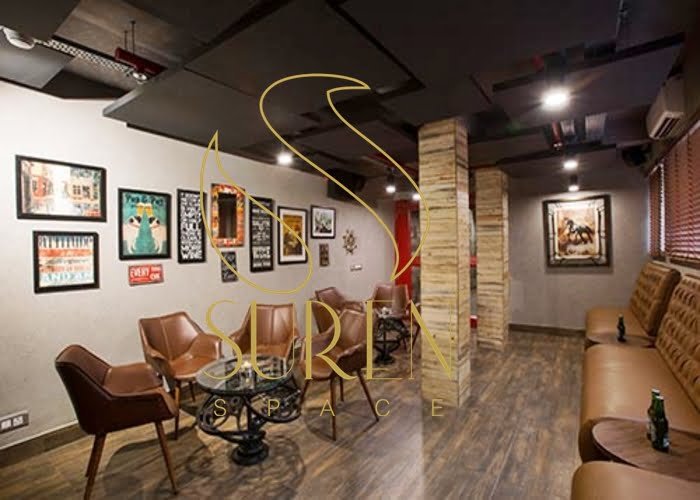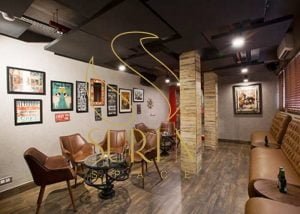 Cafeteria Chairs to match your place
Wooden seats and backrests, covered with cloth, leather or vinyl, and polished tubular steel brackets are the most common type of cafeteria chair. Bar stools are very flexible, lightweight and slide into a tiny room. Leather dining chairs are comfortable and elegant, make a good investment, and fit almost all kinds of arrangements for interior design. Why restrict yourself to leather, though? To add a bit of innovation, there is a large range of groundbreaking designs. Another wonderful choice to explore is easy to clean, lightweight and stackable, and incredibly colourful, plastic chairs.To complement the existing decor of your venue, choose the right colour, construction and material. Or, if you're giving it a full makeover, search Surenspace's fine range of bar stools, dining tables and chairs to suit your chairs and your needs.
Our cafeteria selection complements the hangout needs of everyone at the academy, with a fast bite or a long lunch. While lunching with your friends, our canteen chairs and tables do the perfect job, sit down for a long round of chatting, an unofficial meeting, talking about work, or even an academic event planning. What's more, due to the stain free products this collection is made of, there's no hassle, cleaning the mess.
STAFF SEATING CAFETERIA:CAFETERIA FURNITURE
Surenspace provides a range of seating options for the staff cafeteria, including tables and chairs built and assembled for a reasonable overall furniture lifespan. Suren cafeteria furniture and dining furniture for workers will endure the rigours of high-use dining facilities that are a constant challenge. We sell a range of lightweight polypropylene chairs in various colours, which can be stacked one over the other. Cafe tables with round bases that can be perfectly matched with a choice of polypropylene and wrought iron.
Appreciate your food with our Cafeteria furniture
As we all know, we should be relaxed in the location where we eat. Are you tired of the furnishings in your office or school cafeteria? If yes, then we're here as the best maker of cafeteria furniture and an online seller at Surenspace. We have the highest quality and amazing furniture that will help you appreciate your food more.
Well known for durability:Cafeteria furniture
These furniture can be assembled by our professionals as per the patrons' instructions. Under their surveillance, all products are made. Our furniture consists of coffee chairs and coffee tables, made with high-quality material, which is why they are well known for their durability.
FURNISH OUR TABLES IN YOUR CAFETERIA
Are you new to the cafeteria industry? If so, then Chair Craft India Private Limited is the most reputed supplier of coffee tables in furniture and an online seller at Surenspace. We'll help you select the best furniture for your room at the market-leading price. We feel fortunate that we are dealing with you. What are you waiting for, then? Go and call us to get your room furnished.
Muebles for Canteen/Cafe: Cafeteria furniture
In any office building or educational institution, a cafeteria/canteen may be the most significant area. The cafeteria is visited daily by almost every human, so it is important to ensure that people feel happy and secure there. Our range includes personalised canteen chairs, coffee chairs, canteen tables and coffee tables that improve any cafeteria's atmosphere.
The canteen furniture can be conveniently moved from one position to another and is light in weight and adjustable. Such canteen furniture is manufactured from high-quality raw materials. Surenspace Furniture has a wide range available in different sizes and styles to accommodate our customers' varied requirements. It can also be further modified according to the requirements of the client.
Surenspace Furniture is one of India's leading manufacturers and exporters of furniture for canteens or cafe furniture. We owe the quality of the item the utmost importance. In addition, customization of our goods depends on our customers' needs and specifications. Such furniture is commonly used in hostels, institutions, offices, factories, schools, etc.
Why pick furniture from Surenspace?
Our Canteen Furniture uses wood treatment by following these methods, such as using insecticides, painting the wood shed, covering the wood, ventilation, removing rotting wood, to protect wood from damage caused by insects, moisture, and decay fungi.
To suit your demand and budget, we are really good at personalised furniture.
We have many variations of colours and from our fantastic range you can get ideas.
Such canteen furniture is available in different varieties and ranges.
For special occasions, such as events, gatherings, festival celebrations, conferences, we even take orders.
At a very reasonable price, we provide door-step delivery without any trouble in time. We ensure that your furniture reaches you safely and dent-free.
Upon full delivery, you will make the final payment.
Replacement warranty, if the furniture is not supplied as requested.
Cafeteria Furniture
Cafeteria chairs that are used in restaurants and cafeterias worldwide are among the numerous types of chairs that we make. We have an immense selection of canteen chairs and restaurant chairs that come at varying prices and can be bought according to the customer's financial budget. Our selection of furniture for cafeterias includes not only seats, but also a number of tables.
Exclusive designs, comfort and different heights are the three characteristics that make our cafeteria chair different from any other cafeteria chair.
We use the new and modern facilities and thus, in a short period of time, have good quality Cafeteria restaurant chairs in bulk quantity. Therefore, add to your cafeteria and all the fresh look by adding the cafeteria chairs of our company that are available in various colours, sizes, patterns and designs.
So, please contact us the next time you decide to buy canteen chairs by visiting our Surenspace online website and having the best chair.
Industrial Retro Cafeteria Court Furniture
Cafeteria Furniture Chairs and Tables
Upholstered Cafeteria Court Furniture