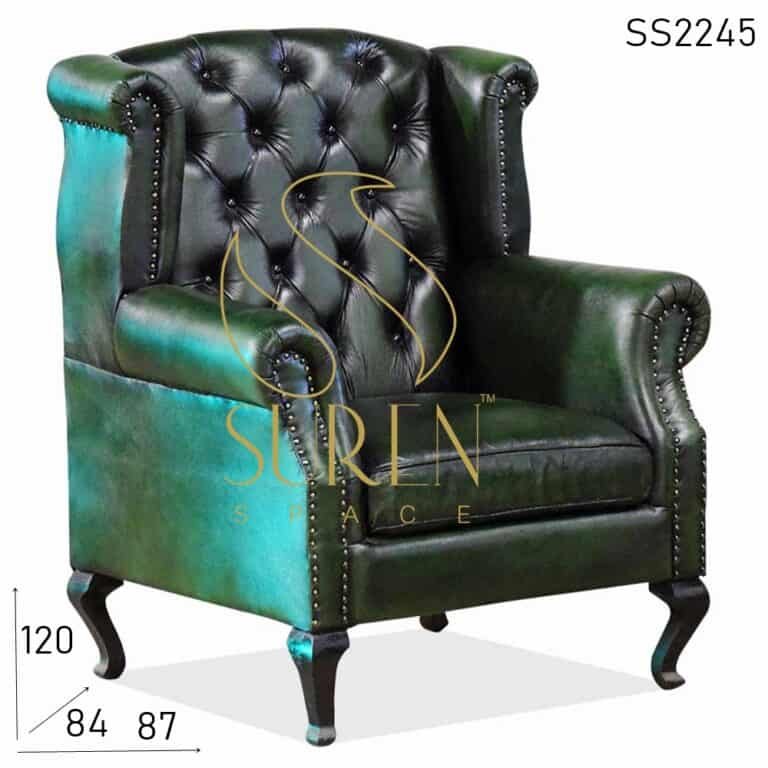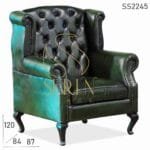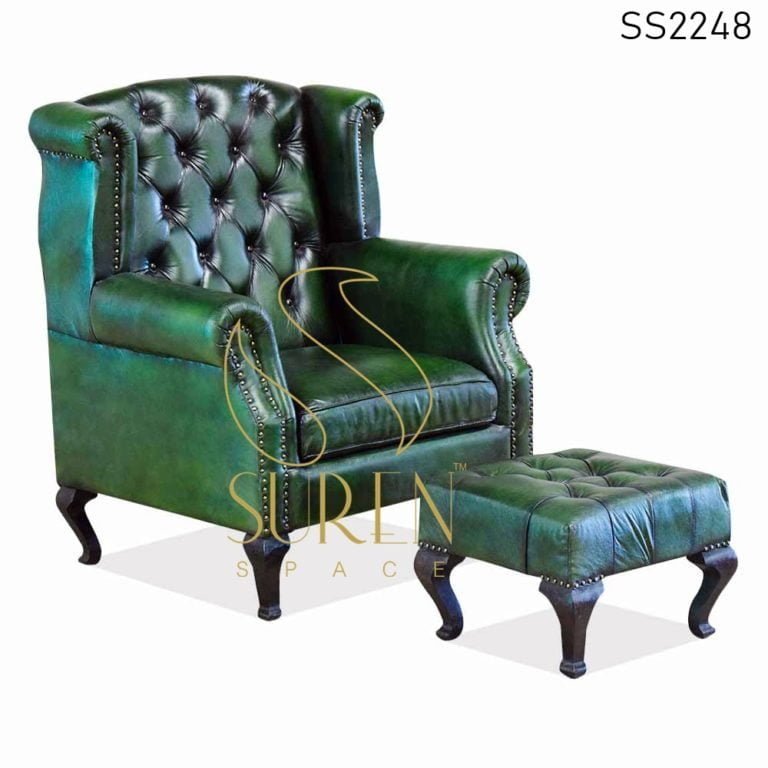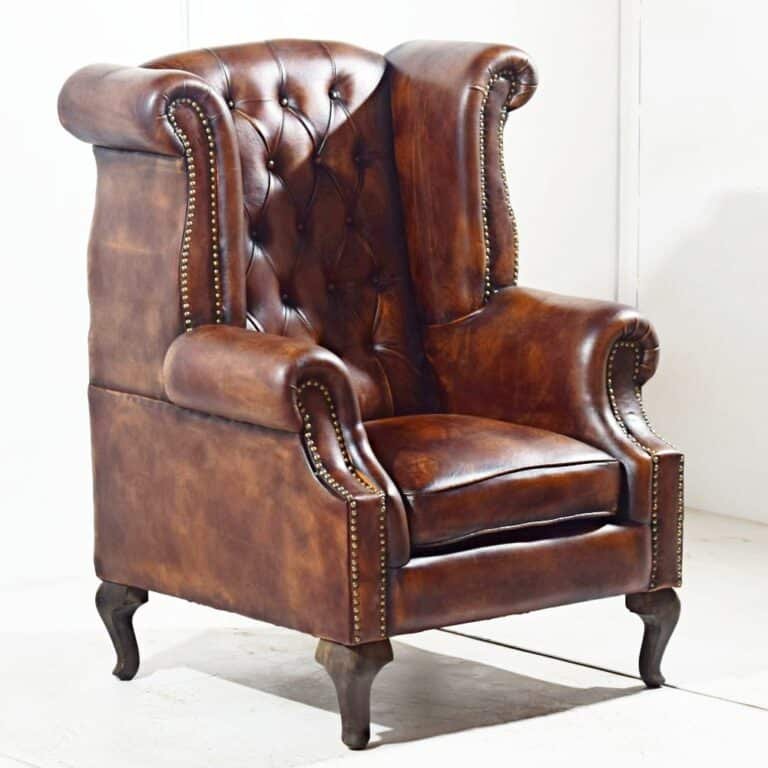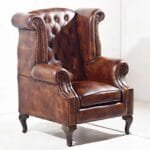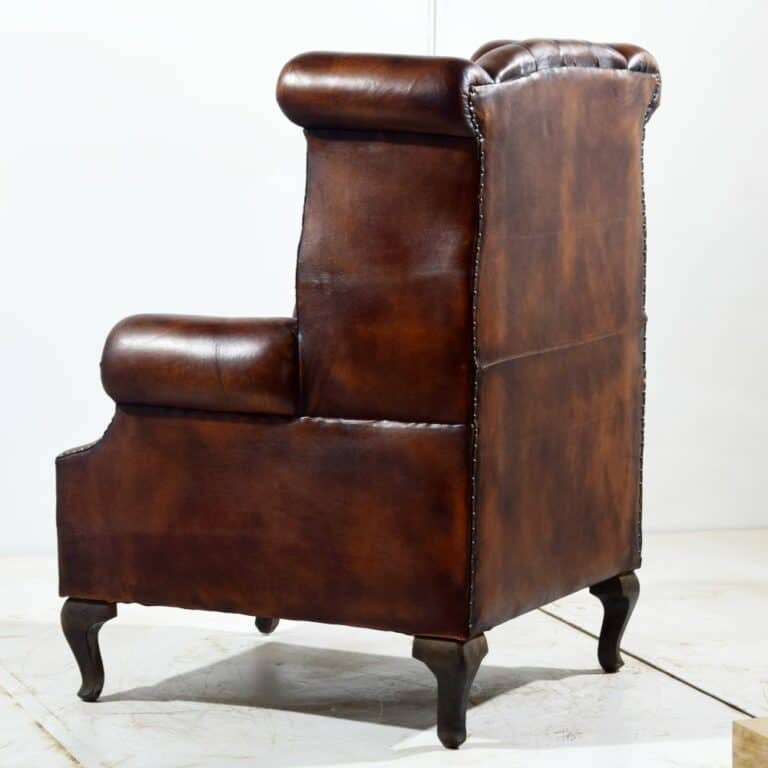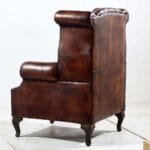 Maharaja Style Roll Arm Wing Back Leather Single Sofa Design
Discover the Majestic Charm of Maharaja Style Roll Arm Wing Back Leather Single Sofa Design for Bedrooms
Welcome to Suren Space – Your Destination for Exquisite Furniture and Maharaja Style Designs
At Suren Space, we offer a diverse range of furniture pieces that combine elegance, comfort, and timeless design. We invite you to journey through the enchanting world of our Maharaja Style Roll Arm Wing Back Leather Single Sofa Design. This regal masterpiece is carefully crafted to transform your bedroom into a realm of luxury and sophistication.
Experience the Opulence of Maharaja Style with Our Roll Arm Wing Back Leather Single Sofa Design
Indulge in Luxury and Elegance with Our Maharaja Style Roll Arm Wing Back Leather Single Sofa Design. This exquisite piece captures the essence of royalty and splendor, adding a touch of luxury to your living space. The stunning design is inspired by the rich heritage of the Maharaja style, characterized by its intricate details, graceful curves, and ornate accents.
Premium Leather Upholstery and Regal Aesthetics for Your Bedroom
Crafted with careful attention to detail, our Maharaja Style Roll Arm Wing Back Leather Single Sofa Design features premium leather upholstery that exudes luxury. The smooth and supple leather envelops the sofa, enhancing its regal aesthetics. The rich textures and exquisite craftsmanship of the sofa make it a standout piece in any bedroom. Each couch is meticulously handcrafted by our skilled artisans, ensuring exceptional quality and durability.
Unparalleled Comfort and Support in a Maharaja Style Setting
At Suren Space, we understand the importance of comfort in furniture. Our Roll-Arm Wing Back Leather Single Sofa Design is designed with your relaxation in mind. Sink into the plush cushions and experience unparalleled comfort and support. Whether you enjoy a quiet moment alone or host guests, this sofa design provides a comfortable and inviting seating experience.
A Versatile Addition to Any Room: From Bedrooms to Living Rooms
One of the key features of our Roll-Arm Wing Back Leather Single Sofa Design is its versatility. While it adds a touch of regality to bedrooms, it also seamlessly complements living rooms and other spaces. Create a comfortable reading nook in your bedroom, a sophisticated seating area in your living room, or a luxurious accent piece in your study. This sofa design effortlessly adapts to different settings, elevating the ambiance and creating a statement of refined taste.
Superior Craftsmanship and Quality: Ensuring Long-lasting Luxury
At Suren Space, we are committed to delivering furniture of impeccable craftsmanship and uncompromising quality. Our Roll Arm Wing Back Leather Single Sofa Design is meticulously handcrafted by skilled artisans using the finest materials. The solid teak wood frame provides stability and longevity, while the premium leather upholstery showcases our commitment to luxury and durability. Each sofa undergoes rigorous quality checks to ensure that it meets our high standards and exceeds your expectations.
About Suren Space: Creating Exquisite Furniture for Every Space and Style
At Suren Space, we strive to create furniture that resonates with your style and enhances your living spaces. Our dedication to delivering exceptional designs and uncompromising quality sets us apart. From modern to traditional styles, we offer various furniture options to cater to various preferences and tastes. Whether you are furnishing your home, office, or commercial space, Suren Space is your trusted partner in creating an environment of sophistication and elegance.
Elevate your bedroom's aesthetic with the majestic charm of our maharaja style roll arm wing back leather single sofa design. experience the perfect blend of style, comfort, and craftsmanship that Suren Space offers. Contact us today to transform your living spaces into regal retreats and unleash the splendor of Maharaja style. 
| | |
| --- | --- |
| Dimensions | 87 × 84 × 120 cm |
Select the items you want to purchase on the product section of our website.
 EMAIL : You can write down codes of items you choose and then send it to us on design@surenspace.com .
ADD TO QUOTE : If you want to make it easier, simply tap the items you want to buy and then tap add to cart. Then press submit cart, your product information will be submitted to us.
WHATSAPP : You can also share the same design code over the whatsapp +91-63777-12297 on this phone no. or share the product picture.
As soon as we receive the details of your product cart, subsequently, we will provide you with all the information of products including the price.
a. For any domestic payments:
Any kind of internet banking like IMPS, RTGS or NEFT
Demand Drafts and Cheques
b.For any international Payments:
International Wire Transfer or TT Transfer
 Paypal [ for sample order ]