Food Court Furniture: Choose your best designs
If you are considering buying food court furniture, we should assure you that it is not a whole lot different from buying that in a canteen if you have been familiar with that in the past. If this is your first, however, then we can be of a great deal of help to you while helping you select just the kind of food court furniture that you might want.
This happens to mostly be applicable in fairly large malls or even universities and colleges that offer their children that leisure of being able to buy food from the food court and sit together amongst themselves to chat for a bit and utilize their break.
FOOD COURT / EASY FURNITURE OF FOOD
We have the largest collection of furniture for hospitality in India at Surenspace. Our series of food courts consists of comfortable, sturdy chairs and tables. We have scratch-resistant polypropylene chairs, bentwood chairs, food court tables and stainless steel chairs that can be Indian or imported as requested by the client. These are sold in different colours and sizes.
FOOD COURT FURNITURE PRIME CATEGORIES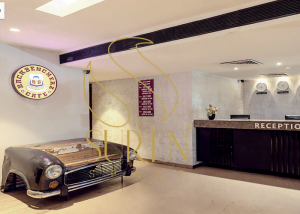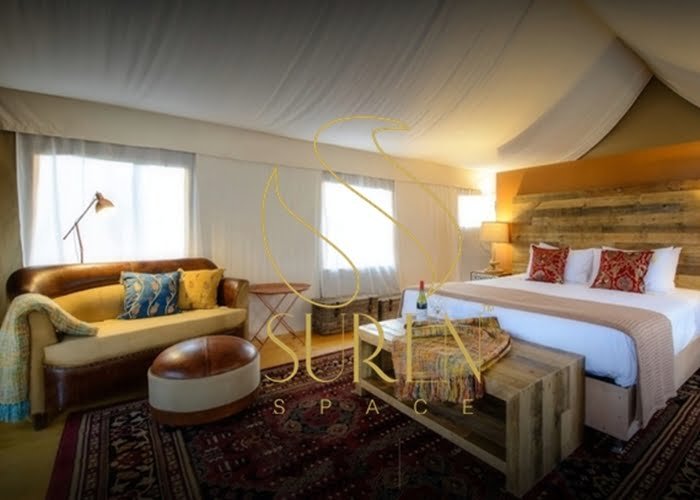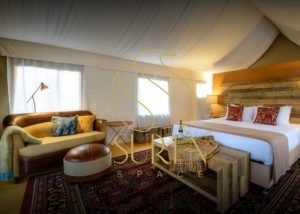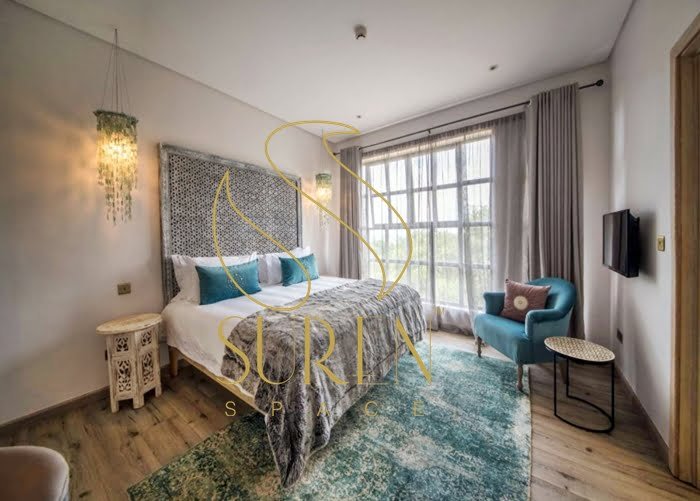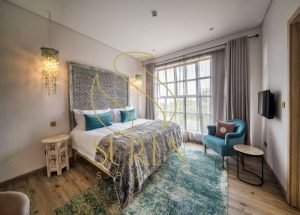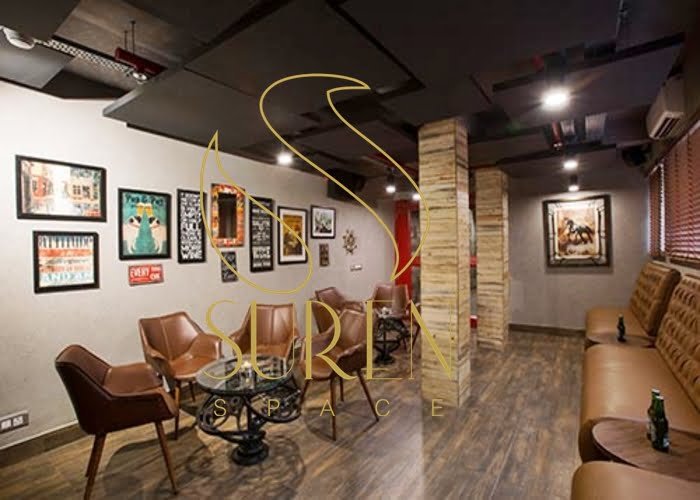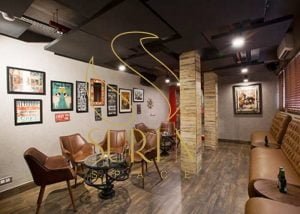 What Kind Of Food Court Furniture We Can Offer:
Food court furniture is actually not that complicated at all. In fact, there happens to be quite less of a variety when it comes to them as they are usually focused at merely one room as opposed to a large hotel or resort that would actually need to be considered quite thoughtfully.
However, that absolutely does not mean in any way that it is an easy task. This is why we can help you out by displaying some of the furniture we have provided before that can aid you in coming up with a suitable design for your mall or university or even college.
The very first thing that most people tend to go for is tables as those are quite obviously a must in a food court as people would have to place their food trays there to be able to eat. You can have this made from a light sort of wood or even plastic according to whichever way you want. We will accommodate all of your wishes and any suggestions that you might have.
In addition to that, what must accompany the table will inevitably be chairs. Now, these chairs must be light enough so that they can be moved around easily by both the employees when they are sitting and the janitors when they show up to clean afterward. That instantly makes this one of the most important factors to consider.
It does not end here though as they are not the only two additions that you can make to your food court. We also tend to get quite a lot of demand for supplying benches for them.
This is because benches can actually house quite a lot of people in a more restricted place as opposed to chairs so if your mall or university happens to draw in a very sizeable crowd, it might be a smarter idea to go for benches instead.
Importance Of Having Nice Food Court Furniture:
You may think that this is merely a food court and not nearly as worthy of attention as the rest of the aspects such as the shops inside your mall or the classrooms inside your college. However, if that is your line of thinking it may not be as on point as you think. Classrooms draw students in obligatorily.
They have to show up there because they paid to and hence it is more of an obligation rather than that something that they are actually looking forward to. The food court where they will end up eating, on the other hand, does not pose the same issue. It is a place where they will most likely choose to come just to be able to take a breather from all the stress of studying and relax for a little while.
This is why when you are getting food court furniture it is very important that you make wise decisions pertaining to it so that all these people can have a really nice and enjoyable time rather than feeling even more stressed out. This is a place where people can actually sit together with their friends and have scintillating conversations that will be sure to ease their minds and have them studying after feeling completely powered and charged up. After all, you would like to expect the very best from your students so that they can perform well. That can only happen if you keep all such factors in mind.
Things To Think About When Buying Food Court Furniture:
Since we just discussed how important it is to make the food court environment feel wonderful, it is only natural that we give you some tips on how to design a food court so that you can get the best kind of vibe from it and so do those eating there.
The very first thing you should think about is space. This is clearly very important as you will probably have to fit more people in there than the seating that you have. If space is very constricted and not nearly enough, you should consider going for benches instead that is not too much on the longer side.
Though they may take up a tad bit more space than chairs do, it will be completely worth it as more people can squeeze in next to each other despite them having to be pressed up against each other. If you have a very big area, you can definitely go for chairs in just about any design as long as they are fairly light and comfortable. You do not even really need to stop there. As some people prefer to eat alone, you can set up a completely different bar-like table for them where you can have high stools where they can eat in peace without having to worry about interacting with others.
Comfort is also of course a must so even if you do get plastic furniture, make sure it is at least designed in a way that can still help the people feel at ease.
Conclusion:
Food court furniture is not very hard to select and buy so if you are having any difficulty concerning that, we can be of great assistance to you and make sure that you get just the kind of food court you are looking for.
FOOD COURT AND FURNISHINGS OF EATERY : Food Courts and Eateries Furnishing
Suren space is a specialist supplier of furniture for restaurants and food courts, providing a wide range of tables, chairs, booths, sofas, benches, vases and almost everything that might be needed by a local eatery or food court in a mall.
Choosing the right pieces of furniture not only helps build the atmosphere, but it also enhances the experience of customers and keeps them coming back. Browse our types of items and inquire for assistance in furnishing food courts and an urban restaurant.
Furniture Restaurant: Food court furniture
Are you one of those people who have dreamed of owning a restaurant? Are you among those who are planning to renovate your restaurant's furniture? Do you want your restaurant to build an enticing aura? The right place for you is Suren space. At Suren space, we provide you with items of high quality at an affordable price. Furniture in restaurants plays an important role in attracting clients. Suren space is the best place to buy your restaurant's alluring furniture. You can customise restaurant furniture and make a dream come true. We assure you that
Best price: You don't need to spend a massive amount of money on furniture for restaurants. For the goods available, we have the best prices. We have freebies such as shipping and installation as well. As we are the producers, we do not charge any extra costs, so we give you the lowest rates.
Quality: Quality is not something for which it is possible to compromise. We provide you with items of high quality produced with standardisation. Our furniture stand is distinct from other restaurant furniture, with top quality hardwood, fabrics and high-density foam.
Wide Range: You'll get a wide range of items to choose from on Suren space. Small choices are not a downside when shopping online with Suren space for restaurant furniture.
Simple Customization: If you do not like the ready-made designs available, no need to worry. We have a personalization option. You can buy custom-made restaurant furniture from Suren space online. You can customise the furniture's style, material, fabric, paint and polish.
A few items must be considered before purchasing restaurant furniture.
Consider the type: First of all, you have to consider what kind of furniture you would need. If it's a rooftop or outdoor setup, whether it's an indoor setup. You need to choose subtle coloured furniture for the indoor setup, which goes well with the interiors. You must choose heat proof furniture if it is an outdoor setup.
Take space into account: space must also be considered, apart from form. Wall-mounted tables and stools should be used for smaller rooms, but you can use couches, chairs and tables for larger spaces.
On Suren space, we have a large variety of restaurant furniture available. There are some of them:
Chairs: Chairs are the most essential component of the furniture in a restaurant. A restaurant is a place where people come to relax and enjoy themselves for a reason. If the chairs are comfortable, clients can invest more time. Restaurant chairs ought to be comfortable and durable.
Tables: tables in a restaurant adds an aspect of elegance. Restaurant tables must be carefully chosen so that the decor and other furniture pieces can be coordinated.
Stools: Stools are the best seating choice for smaller spaces. They give a trendy and modern look, too.
Complete collection: A complete set of matched colour table and chairs offers a very classy and elegant feeling, producing a very subtle look.
Serving table: A really helpful piece of furniture for restaurant workers is the serving table. Not only does it encourage waiters to serve food, but it looks more coordinated as well.
We must settle on restaurant furniture designs that fit the theme of your restaurant well before selecting the appropriate furniture. The design of restaurant furniture often relies on the essence of the restaurant's work and meals.
You must go for complete dining sets with various seating choices if your restaurant normally serves a full meal or large meals.
If your restaurant regularly serves small meals, fast food and snacks, you can go for a simple furniture design for the restaurant. Stools, chairs and small tables would be suitable.
Wooden furniture repair is a factor that is neglected by most individuals. If you want your furniture to last longer and look new, even if it gets older, then it is necessary to take due care. Polishing must be performed from time to time. Along with that, the furniture must also be kept away from water and direct sunlight.
Discover the wholesale Food court restaurant furniture that your business wants to furnish
Make sure you get the best first impression of your organisation from your clients. There are a range of choices in our selection of restaurant seats, including benches, bar stools, booths, and more, so you can give your customers a comfortable place to relax. Pair your seating to complete the look of your company with a solid restaurant table. With our sport-themed furniture, you can also totally equip a sports bar. Your furniture is just as important as the food you serve when trying to build a beneficial overall experience, whether you own a cafe, restaurant, or bar.
The Chairs of the Cafe & Food Court
Our selection of Cafe & Food Court Chairs are the embodiments of modern furnishings, embellishing both the café and restaurants. These expressively impact restaurant sales and the company's sales prosper. These chairs would make relaxation possible for clients. Essentially, the new nature of these goods does not equal comfort. These are trendy and come as basic pieces of furniture for restaurants. As well as classic elegance, the goods spell elegance. These provide the users with comfort and suitability, which are intended to sit on for eating. These Cafe & Food Court Chairs' aura as well as ambience can confidently keep customers coming back for more.
DESIGN & SPECS CENTER: Food court furniture
Opening a new restaurant is a challenging endeavour for would-be restaurateurs. Plus, it is equally crucial and difficult to choose the correct seating layout, since there is literally an infinite combination of potential seating layouts. You can use our free restaurant seating guidelines to help you decide how to set-up the seating capacity of your restaurant, regardless of how your venue can be set up. In addition, please call our Suren space if you're short of time. We'd be pleased to help you design your layout and choose the right restaurant furniture for your business.
Restaurant Furniture & Cafe Furniture: Food court furniture
When invested in, hotel, restaurant furniture & café furniture will make your company a booming success.
At competitive prices, we deliver an excellent range. Choose from industrial café furniture of high quality and trendy tables and chairs for restaurants. Our minimal indoor and outdoor maintenance of plastic furniture for commercial restaurant furniture is available in many eye-catching colours. We also stock sophisticated Fameg and Bolero bentwood chairs by Thonet, perfect for pubs and cafés. Via our helpful guide on how to conserve furniture, keep your restaurant furniture clean.
For indoor & outdoor placement purposes, our collection of living and lounge furniture is ingeniously crafted. Comfortable sofas and couches are made using fabrics that make them completely immune to all weather conditions. Outdoor living furniture is outstanding in quality, elegant in design and vibrant in variety. Pick from our splendid range of outdoor living furniture to live a plush life outdoors. Use our relaxing and relaxing furniture to make the most of your outdoor space.
Are You Comfortably Seated? in Food court furniture
It's just as important to build the right environment and an atmosphere that represents your brand and serves as the catalyst for a better customer experience as the food and drink you serve. If you have a café, bistro, restaurant, bar or canteen, if your customers are not happy, comfortable and can relate to the environment that you have carefully designed to fit your brand, their experience will not inspire their return.
As one of the leading suppliers of cafe furniture and furniture,Suren space offers a wide range of high-quality furniture, from tables and chairs to elegant, vintage and trendy designer restaurant furniture, to help you create the perfect environment where customers can relax, be comfortable and enjoy your wonderful service. In the end, make sure that they come back for more!
Prices which are not going to break the budget
We still give the best deals on furniture at Suren space and regularly email our customers with the latest offers on our coffee furniture ranges. You'll save even more by bulk orders, as well as the pricing for cheap individual goods.
In addition to this dedication to low costs, we pride ourselves on being one of the UK's best quality suppliers of café furniture and restaurant furniture. Price, design and service are never compromised, and all of our goods have a standard warranty from the manufacturer, usually five years.
Industrial Retro Cafeteria Court Furniture
Cafeteria Furniture Chairs and Tables
Upholstered Cafeteria Court Furniture
Food Court Tables and Chairs