Vintage Shabby Chic Furniture- For different Look!
Do you desire of living in a warm and opulent space that radiates intimacy but also portraits luxury? If yes then, Vintage Shabby Chic Furniture is the option you are looking for. This style of furniture integrates the luxury and worn-out vibes together to make a perfect essence of high-end luxury and intimacy towards a place.
For the love of affluent spaces which feel like home shabby chic furniture is the best alternative. It represents the blend of rough edges, worn out and used look of furniture with expensive-looking and royal furniture. The place should feel like home, the place should feel like your own! This is what shabby chic furniture resembles.
This décor style is very popular nowadays as everyone appreciates and loves the familiarity combining with luxury. Suren Space has always been updated with the trends that's why we have been proffering amazing options in shabby chic furniture style. Shabby chic furniture attracts and suits almost every space whether it's a formal office area or an informal place like your home. This versatility makes this style more popular and trendy.
Choosing the right type of shabby chic furniture among the huge canvas of options isn't really easy. It is important to have all the basic information and knowledge of the furniture to determine which will be the best for you. Let's try to understand the shabby chic furniture style a bit more by discussing its history and trending styles.
Understanding Vintage Shabby Chic Furniture
Shabby Chic Furniture style presents the aged but versatile look of the furniture. It is an interior design style in which distressed and rough furniture are used blended with luxury appearance. It also shows the radiance of cottagecore couture and time-worn. The shabby chic style got famous around the 1980s by Min Hogg in the magazine named The World of Interiors. This style came into existence from Great Britain.
Shabby chic furniture style shows the decoration style of old country houses with a large and abundant lifestyle. This sums it up in huge worn-out chairs, sofas, and large tables. This style is more turned towards elegance and delicacy. Pop-victorian style is also a very important integrated part of it. This style is also taken as sustainable due to its long-term use.
The main motive of this style was recycling and reusing the old furniture pieces by making them look creative and beautiful, this aspect was more popular among artisans and Bohemians. Later in the 1980s, the use of luxurious and expensive décor got famous among the upper-middle class. It was more related to art and literature. Initially, the shabby chic furniture style was tinted with very grand and huge construction work. Later it got changed into a more feasible one.
Furniture that is not ancient is constructed to resemble the old times and later painted and curated in a distressing manner to make them look 'shabby' and 'chic'. The construction process involves several layers of paints and rough edges to resemble the worn-out part of the style. There are various types of shabby chic styles which include cottage chic, French country, Gustavian, and Beach cottage chic.
Mainly the style symbolizes relax, soft and calming vibes along with aesthetic pleasure. In the 18th century, the style got more forms which were related to Swedish painted interiors along with French Chateau and American Shakers. The former two added a bit of minimalism and simplicity in the shabby chic style. In 1989, Rachel Ashwell started a furniture manufacturing retail construction named Shabby Chic which she described as comfy and cushy. She established her first store in California where she hugely represented the shabby chic style of early England. Some people also find it related to rustic furniture vibes as well.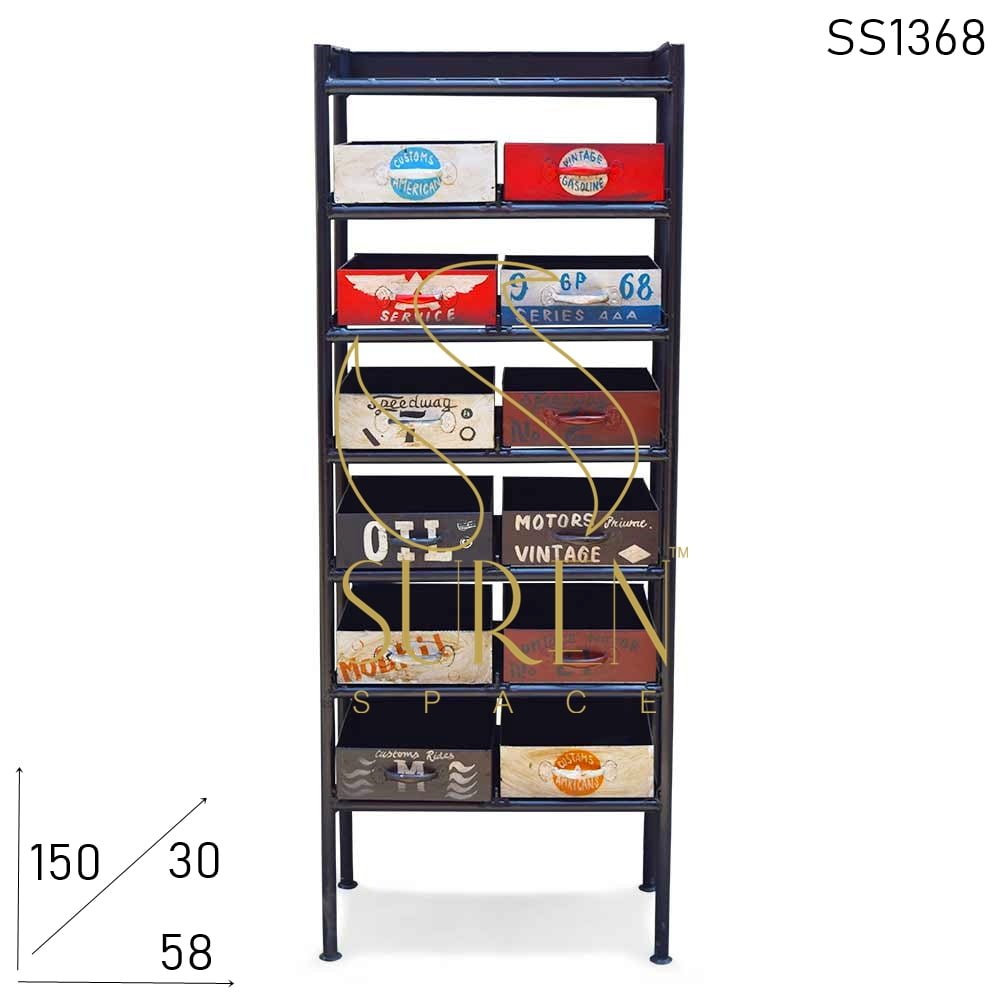 The vibe of Vintage Shabby Chic Furniture
Till now, it is clear that shabby chic furniture resembles the vibe of warmth and luxury which it shows through its worn-out appearance and fashion. If we dig deeper then, we can find that shabby chic furniture also kneads worn furniture with antiquity. Every piece falling under the category of shabby chic furniture gives the notion of having a long history. It gives the vibe that so many stories and so many legends have been connected to the furniture piece.
In some cases, the shabby chic furniture is antique showing the layers of the paint and worn-out look. While newly manufactured shabby chic furniture is made to look distressed by various processes. Typically speaking, the shabby chic furniture is a perfect potion for creating intimacy and elegance in any place. Comfy fabrics and cushioning are also a major part of this style. Floral prints, vintage patterns, and pastel colors are very popular in this furniture style. Bright and white with a tint of beige is the principle combination of shabby chic furniture style. The most popular color hues are lavender, light blue, and pink which is soothing and calming for one's experience, The soft nature and full of warmth fabrics show the love and soothing vibe towards the user and place.
So if you are planning to renovate your home then, shabby chic furniture style is perfect to create a homely yet opulent vibe. If you want something for your office then, the relaxing but not boring fashion of this style is also perfect for you. This style is anachronistic but still provides various vintage designs. It combines bucolic appeal with delicacy and sophistication with a pinch of warmth so it doesn't feel alien to people.
The manufacturing process of Vintage Shabby Chic Furniture
The process of manufacturing shabby chic furniture is quite different from other furniture styles as it incorporates various aspects. It is a very trendy style which everyone is in awe of. Suren space always keeps up with hot trends to proffer you the best furniture designs that go well with your taste as well as provide complete functionality. Our highly skilled workers and designers are dedicated to making every furniture piece their masterpiece. Our designers hold several years of experience which they utilize in creating out-of-the-box styles with astonishing practical use. A piece of furniture should not only be good looking but it should also be useful.
Our designers make sure that all the furniture pieces are made to complement the interiors of your place. The shabby chic furniture style is beautiful and elegant which requires a great skillset to actually come out in the furniture piece. We trust in carving emotions out of the wood and not just a piece of decoration. Let's get to know the process behind all the efforts that our workers do to make a fascinating piece of the shabby chic style of furniture.
Design
Our expert designers are always set to work according to the trends. They always keep a check on what's trendy and what's 'in' the style. By detailed studying and severe research, our designers build the foundation of a furniture piece. They emphasize on structure, look, and functionality of the furniture piece along with pricing.
For years our designers are known to curate the best designs in the market that are not only feasible but also good-looking. The foundation of any piece of furniture must fulfill the point of its utility along with its feasibility. The high-end technology and developing process are used in creating the designs to match the international standards from the soil of Jodhpur. We integrate the essence of uniqueness and heritage into the furniture designs.
Wood Selection
Wood makes the basic as well as the most important step of furniture building. It is very important to select the right kind of wood according to the style of the furniture so that it comes out in its best fashion. There are plenty of woods that are used in the process of manufacturing but there are only a few that can work for a specific style. Before choosing a wood it is also very important to note that wood should not be very tough to handle and its texture must match the appearance of the furniture piece of the shabby chic style.
Let's take a look at the best options of wood available for manufacturing shabby chic furniture.
It is the most easily found as well as most commonly used type of wood in furniture manufacturing. It is exported mainly from Kerala to ensure the quality of the wood. The teak wood is very easy to handle and can be carved in various designs without much hassle. So if you are looking for some best quality furniture pieces with beautiful designs then, you can choose teak wood. That's why at Suren space you will find a variety of furniture build in teak wood. Teak wood also goes well with the design and construction of shabby chic furniture.
This wood provides a smooth finish and opulent look for shabby chic furniture. In any case, if you are in doubt then choosing satinwood is the best option. But at Suren Space, we make decisions after detailed research and experience. Our workers also determine satinwood as a prudent choice for shabby chic furniture style because of its elegance and sturdy behavior. This wood is a bit high maintenance is we compare to other ones but its strength can be denied in any form. The shiny surface adds magic to any piece of furniture. For building stylish and luxurious shabby chic furniture, we go with this kind of wood.
This beautiful wood type comes with the hues of dark colors. This is quite contradicting to the natural hues of the shabby chic furniture style. But when this wood is incorporated with dabbed colors and distressed designs, it produces the best-looking furniture piece of shabby chic style. The sturdy quality is like the cherry on the cake for making a beautiful as well as a long-lasting and durable piece of furniture.
This wood also provides the best quality material for building shabby chic furniture pieces. It is also known as Marandi. This wood adds the characters like being lightweight and low maintenance to the furniture. This falls under the category of softwood. This offers huge resistance regarding brittleness and breakage. It is very durable as well as a good load-bearer. It is an exotic wood that goes under a long process of seasoning to provide its unique look. Suren space uses cedarwood which is specially brought from Malaysia to ensure the best quality.
Wood seasoning
The next step after selecting the right type of wood is doing its proper seasoning. The wood needs to be prepared to make it appropriate for manufacturing furniture. Before cutting the furniture should be in proper shape to start the building process. A quality check is done by Suren space to ensure the right and appropriate structure as well as the proportion of the wood.
The right kind of seasoned wood is called timber. So the appropriate timber should have only 12 to 15% of water content and it should be in equilibrium to not receive as well release moisture in the atmosphere. The equilibrium is a must to start working with any kind of timber. That's why all the woods are seasoned well to convert them into timber which further undergoes various inspections to ensure top-notch standards.
Cutting and Splitting
Once the timber is ready next step is to cut and split it into right and workable pieces. The timber is transformed into easy-to-handle shapes and sizes to ensure a streamlined manufacturing process. After cutting and splitting it is further bundled up and transported to the molding section. The designers have already created a design and craftsmen work according to that. So here our craftsmen convert the timber into the assembly pieces according to the design.
Various furniture pieces are separately made as to the blueprint of design states. This process is highly detailed as it structures the basic frame of the furniture. The frame should be of the right measurements otherwise the final use of the furniture wouldn't be possible properly. This step of cutting and creating the assembly parts is very effort-consuming. Our workers are highly skilled and work with dedication to provide the best type of furniture that is not only beautiful but actually useful.
Assembly
All the parts of the furniture are now associated in the right way. This process is also done according to the designs created by the designers. Our craftsmen put detailed inspections to put all the parts together in the right way to ensure maximum functionality. They ensure that you get the design in the best way as it has been imagined. The carving and joining of various pieces are done according to the top standards which make sure that every product matches the highest standards.
Furnishing
Here is the process of making that beautiful piece of furniture stop. After the assembly process, the structure of the furniture gets ready but in this process, the design comes out in its best attire. The furnishing process involves cushioning, painting, and putting their designing effects on the furniture.
For shabby chic furniture style, distressing and multiple layers of paint make the most important part. So the furniture is painted with accurate colors in multiple layers to ensure the right texture and appearance of the shabby chic style. Further, the cushioning is done as per the design. It can be done by using flora patterns or fabric depending upon the choice. After that final touches like polishing and sanding are done. Distress effect is also added to edges and surfaces of the furniture to make it as precise as it can be according to the shabby chic style of the furniture.
All these steps are just a mere outline of the whole manufacturing process. The process actually involves a lot of more complicated steps and additions. Our workers put all their heart into making every piece of furniture the best.
Customization of Suren Space
Suren space offers a wide range collection of shabby chic furniture styles. We offer unique and beautiful customized designs that will surely enhance the beauty of your place. Let's have a look at some of the very amazing designs from our customized collection.
This beautifully designed chair is the epitome of elegance and delicacy along with top-notch quality and long-lasting material. The white color looks radiant and adds beauty to any given place. Whether you are looking for a furniture piece for your office or home this chair fits perfectly in all the parameters. It is also perfect for any outdoor setting or cafe.
This beautifully designed marble outdoor dining set is perfect to put in cafes and restaurants. Whether you want to create a lounge area at your restaurant or want to enhance the heritage feel of your grand hotel. This metal marble outdoor dining set is perfect. You can also choose it for your garden and create a beautiful corner for you and your family. The marble table is highly durable and sturdy. Its shiny surface is another addition to its beauty. The white shiny chairs with opulent frames are the best option for enhancing the aesthetics of any place.
This beautifully designed chair set is what you need to make your place look more luxurious by adding vintage vibes. Whether for a café or a restaurant these beautifully designed chairs are something that can go with any place and any interiors. To add warmth with a touch of sophistication these chairs are perfect. Their leather cushioning adds more value to the beautifully styled frame of these chairs. The best designs and curved edges make them look unique as well as beautiful for placing them in a formal or in any informal setting.
This beautifully structured chair does the proper justice with the vibe of shabby chic furniture. The pink hue which is typical of the style along with its pattern looks amazing. The wooden and distressed structure of the frame perfectly radiates the vibe of warmth and antique worn-out look. This chair is perfect to keep in your bedroom or to place in your lounge area. If you want to add a chic statement piece to your hotel room for your guests then, this chair is what you need.
This mustard yellow framed chair with its leather cushioning is the most amazing piece of furniture that you can add to your office, café, hotel, bar, or even at your home. It is perfect for creating a nice vibing lounge area that radiates warmth and elegance. The sturdy design of this chair adds more value to it. The longevity and looks are represented in the perfect blend through this chair.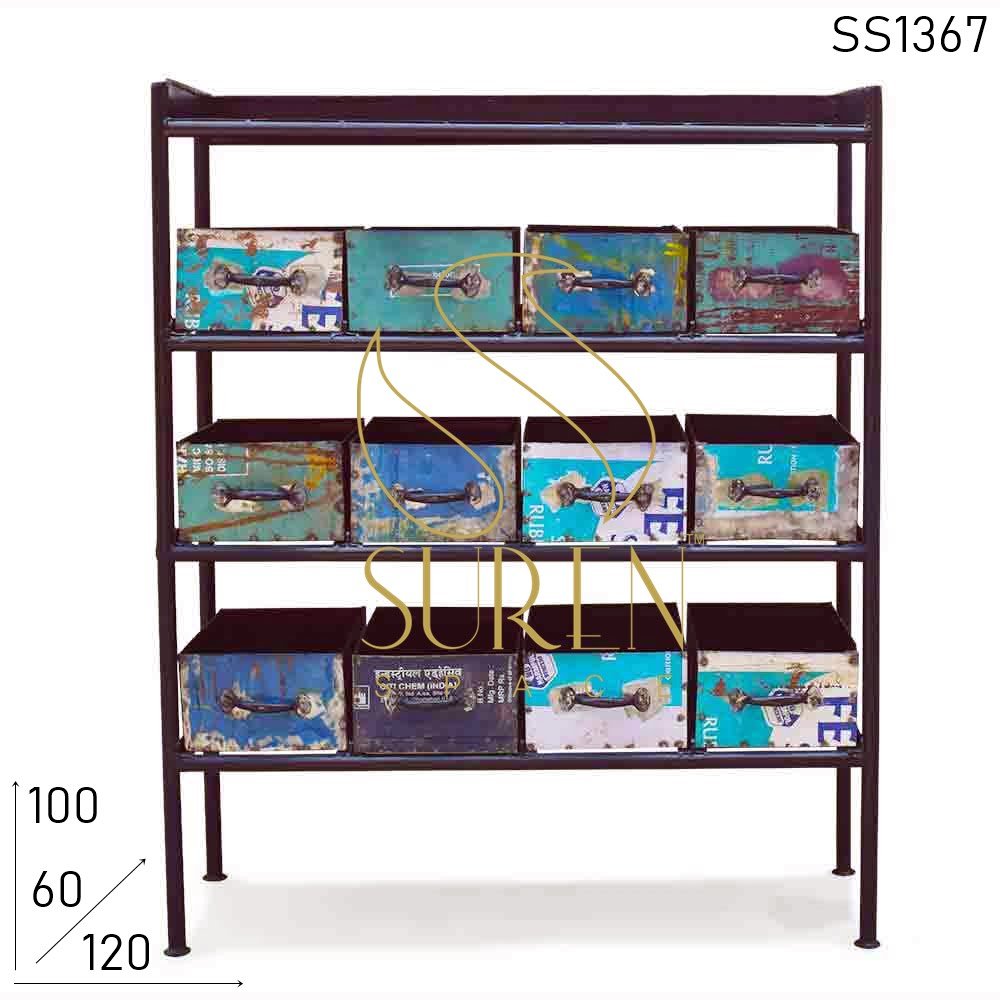 Summary
Shabby chic furniture style is very versatile that can never go out of trend. It blends elegance with warmth and provides the best-looking options for furniture. The essence of shabby chic furniture is its distressed but beautiful look. The shanny chic furniture mainly denotes the French as well as European style related to cottagecore and countryside life. This style goes well for your home interiors as well as for your office, hotel, club, bar, and café. But finding the right type of furniture piece without any prior knowledge can be a bit overwhelming. That's why we have provided all the information that you may need to select the best quality shabby chic furniture. At Suren Space, we have to try to proffer the best quality furniture that goes well with your interiors and also provides value for money. We create furniture for your places that capture your heart as well. All our workers are highly skilled and trained people who work diligently to provide high-end furniture pieces for your places.